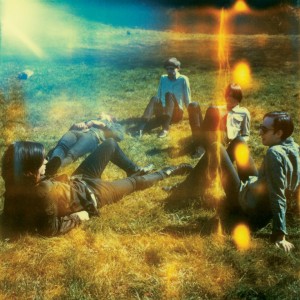 – THE WAREHOUSE PROJECT, MANCHESTER –
With less than three weeks to go to Halloween, tonight's event seems like a completely suitable way to start the gothic season, right down to the names of the headliners – The Horrors and The Kills, playing in an old air raid shelter in the dead of night. Spooky. My friend and I try our best to stick to the dark atmosphere by shooting zombies on her iPod on the train there. This is part of the last ever Warehouse Project, a series of club nights that started as an underground project in a disused brewery, and is now literally underground in a car park under Piccadilly Station. It's that underground it takes us at least ten minutes just to figure out how to get there from the train.
Once we get inside (after wondering in the queue if we'd just seen Horrors singer Faris Badwan  walking past, but with the amount of black-clad gig-goers around in skinny jeans and hairspray hanging around, it seems more likely we didn't),  being new to the Warehouse Project experience we take some time to explore the cavernous brick chambers. The stage looks strangely small, covered as it is in equipment, massive amps, drum kits, and an array of complicated looking synths. In among the bars and smoky dance floors, all covered in dim purple light, we're surprised to find a UV bathed ping pong and table football room, but with hours to kill before the bands are on, we're not complaining.
When first band Toy do come on it's easy to see why they're playing a night 'curated by The Horrors'. Bassy vocals lead the music underneath extremely technical looking and creative guitar sounds, although exactly what's going on is sometimes hard to make out over the fog of noise pulsing over the crowd. They take on a wall of sound approach, layering their songs right up to their powerful climaxes.
The Kills take to the stage soon after; it's hard to imagine a more suitable place for Alison Mosshart than this, spitting out music with feral energy and pulling her pink hair right down over her face, before flicking it back straight into place effortlessly. When she's joined by backing vocalists for a few songs, her vocals have an almost supernatural power, and at times it'd be easy to believe all the music echoing through the hall is all pouring out of her. But of course it's not just her in The Kills, Jamie Hince provides a cool contrast as always, completely in control of his guitar's raw sounds. In what is at first a somewhat bizarre twist, four black shirted men join them and take charge of a drum each on a set of toms and snares at the side of the stage. The beats for the set have been provided by the drum machine The Kills usually use for their minimalist sound so far, which they play along with, adding yet more power to the music. Like Jamie, they retain a cool calmness that accents Alison's wildness and total control over her audience.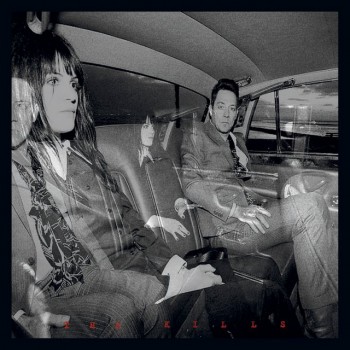 When it's finally time for the Horrors' set in the early hours of the morning, the stage, having been cleared of the other bands' equipment, has grown considerably in size. The space in front of it, however, seems to have shrunk as more and more people crush in. The Horrors are silhouetted against the wall of static on the huge screen behind them. The light array around them seems to follow no pattern as they launch into their first song, rightly chaotic as the crowd begins to move underneath. "Have you got enough room?" Faris asks the churning crowd a couple of songs in. I'm pretty sure it's not just me thinking 'no', I can see people with their face crushed against the brick walls, but when the music starts again it doesn't seem to matter as much anymore. They play a set which shows exactly why they're in charge tonight, with Faris leading the audience through a brilliant shoegaze set.   It's been a dark, dark night – any Halloween parties coming up have a lot of work to do if they want to live up to this.