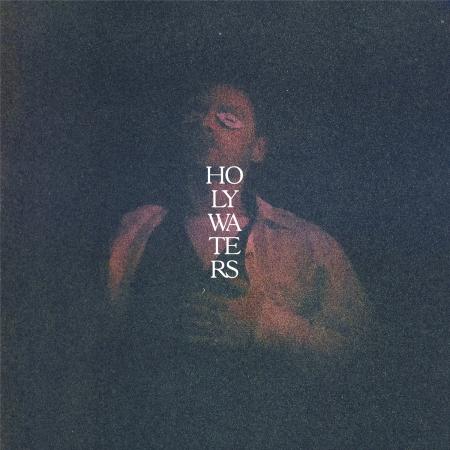 Holy Waters is the second album from London singer-songwriter and producer, Puma Blue. In a few words it's a sombre and melancholic reflection on life and death, yet it's less morbid than it may at first appear. Describing the album as a "chronicle of the graciousness within each repeated cycle of life, death and rebirth," there is a clear message that Puma Blue wants to tell both the listener and himself. Don't let the dark take you whole.
Written from personal experience, Holy Waters artfully traverses the places in between grief and elation, spanning across eleven tracks the album tells a story of love, pain and joy. Each track a showcase of Puma Blue's life as he retraces the steps taken at some of the most hurtful times in his life, each track an expression of self and a new step taken in his music.
In a departure from the lo-fi solo bedroom production fans of Puma Blue have come to know, Holy Waters is the creation of a tight knit community, which is ironic given the obvious themes of solitude and loneliness that the album tackles. Featuring Harvey Grant on saxophone, keys and co-production, Cameron Dawson on bass, Ellis Dupuy on drums and Luke Bower on guitar, the album was recorded over the course of two visits to Eastbourne's Echo Zoo Studios.
To describe the overall feel of the album would be to call it hauntingly satisfactory. While yes the lyricism is meaningful and extremely personal and deeply emotional, the album suffers in that all of the tracks sound the same. This lack of variation makes it difficult to distinguish between songs at times with the only outlier being the Hounds. A more upbeat track with infectious saxophones and an electronic edge. While I understand the general theme of the album to be the acceptance of death, I feel like there surely has to be more ways to express those complex feelings than just a slow ballad-y album that could almost be passed off as little more than background music. Or perhaps, the complexity of Holy Waters was lost on me.
Puma Blue: Holy Waters – Out 1st September 2023 (Blue Flowers)