We're a curious bunch here at Silent Radio and decided it was time to start scratching that itch, so we asked Kid Dad guitarist Joshua Meinert what his favourite piece of music making equipment is. This is what he told us:
---
What is it?
My favourite sound making tool is definitely the BOSS DD-500 Digital Delay. I guess it also is the most essential sound giving effect pedal that I use for KID DAD. It is not just an "every magic in a box Delay thing BOSS has ever made," it even serves as a setlist when playing live. It makes me happy. There are similarities between this Delay and good relationships, the more time you invest, the more you get out of it. Truly an inspirational machine.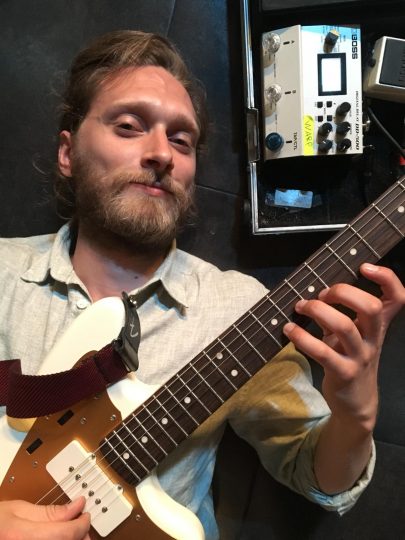 How long have you had it?
Since I discovered delay-pedals I love them, play them and let them play with me. I played the predecessor, the BOSS DD-20 Giga Delay for a while and went for the DD-500 in Summer 2019. This was a game changer for me.
How does it help shape your sound?
I love to use delay-pedals as a part of the songwriting process and not just to "fatten" the sound up or to give it more width. I am looking for ways to make something unique out of it. I don't want to play a melody and simply add an effect to it. I want to play the effect, in this case the Delay and its rhythmical characteristics.
The DD-500 has this "Control" named switch on the front right which can be configured with some sweet functions. Since I am a Star Trek addict the so-called "Warp" function got me even before I knew what it did. It is basically like sampling a single repeat of the delay with the possibility of layering them over and over, or just holding it. And this is where the magic starts.
Do you use it live?
I don't want to play a single gig without it. Never ever again. It is pure comfort to have the large variety of delays I need in just one footstomp distance.
Once programmed it gave me more calmness on stage. No more hectic button turning action. I also use the "Bank" numbers as a replacement for my setlist. In addition the "Warp" function gives me the possibility to bring in some spontaneous sound effects to create decent soundscapes while Marius (the singer and rhythm guitarist of KID DAD) makes an announcement.
Do you use it in the studio?
There is not one Song on our debut album 'In A Box' that is recorded without using the BOSS DD-500 or its predecessor, the BOSS DD-20. It is essential for KID DAD's guitar sound DNA.
What can we hear it used on?
For a brief impression of this pedal sound you can listen to the Chorus of 'Your Alien'. It is just bending a tone and letting the "Warp" do the work for me by repeating that bending sample as long as I push the control button. Another good example is the intro pattern of the song 'Window'. I layer 4 Octaves on top of each other which creates this unique Sound.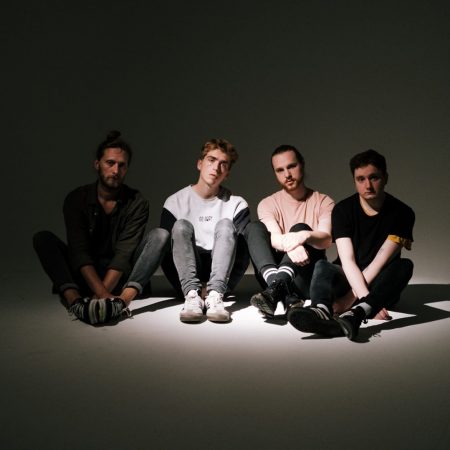 Is there anything you dislike about it or would like to change?
Well, for that question I have to be picky and silly. For me it could be a little bit larger. Sometimes I hit 2 Buttons at once when I shouldn't. That changes the "Bank" which means it changes the delay sound. Sometimes funny. For the most time it is not. Besides that, I would add a "magic" function. In my fantasy this function just randomises the dozens of parameters of the delay and creates new weird sounds just by accident.
If the worst happened and it broke down, could you replace it?
The good thing is that I can save all of my edited presets on my Computer. So when things that shouldn't happen do actually happen, I can backup a replacement via USB and have the same Sounds as before.
Since the DD-500 is a new Device from BOSS, there shouldn't be great problems to get a new one because BOSS Devices for sure can be found nearly everywhere. That is the good thing about new stuff that isn't Vintage. You can replace it without breaking your heart. In that case it is simply the money that hurts.
Anything else you'd like to tell the world about it?
Buy it, it is nice.
Any honourable mentions of other items that didn't make the top spot?
I got a clone of the Klon Centaur overdrive-pedal. If I had the money, I´d totally get one of the vintage original ones. Since it is on my board I never replaced it. It sparkles, it shines, it screams, it defines and it is quite a funny thing to say "I play a clone of the Klon!"
And of course my main Guitar. It is a Fender Jazzmaster Classic Player. A true beauty and the first Guitar I bought by myself with earned money from my Job as a bartender. In order to save money I ate Noodles with Tomato sauce or butter for months. Sometimes even both. Absolutely worth it.
---
Kid Dad's debut album 'In A Box' is out now via Long Branch Records. Listen below to the song 'Window' taken from the album, with the Boss DD-500 making itself known right from the start.
 Kid Dad Official | Twitter | Facebook | Instagram