We're a curious bunch here at Silent Radio and decided it was time to start scratching that itch, so we asked Mourn guitarist Carla Pérez Vas what her favourite piece of music making equipment is. This is what she told us:
---
What is it?
A Reverb pedal Electro Harmonix Holy Grail Max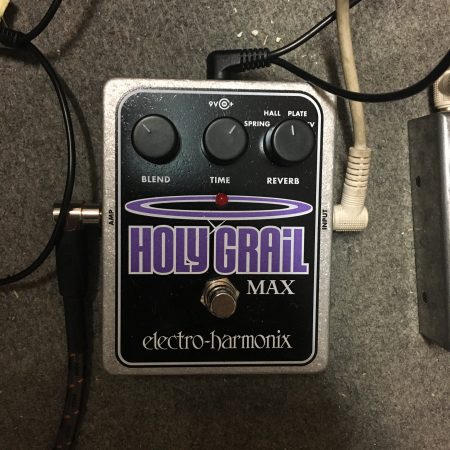 How long have you had it?
I've had this one since November 2019
How does it help shape your sound?
I love the contrast that my guitar sound gets when I use it. I normally play with a very clean (using the amp's distortion) tone but when I want to add another atmosphere I enjoy using this pedal.
Do you use it live?
Yes, I use it with clean riffs and solos or when we go crazy with the noise as well.

Do you use it in the studio?
Yes, actually it was Santi Garcia (our producer) who introduced it to me when we were recording Sorpresa Familia (our third album) in the studio.

What can we hear it used on?
I think we pretty much used it on all songs of Sorpresa Familia and a few on Self Worth, our next coming album.

Is there anything you dislike about it or would like to change?
I'd like to be able to control the Reverb Time better. Sometimes when I am on stage and I use it I can get nervous if it's not how I want it.
If the worst happened and it broke down, could you replace it?
Yes, of course!
Anything else you'd like to tell the world about it?
I bought this pedal in March 2019 but never came home (still don't know why) so they gave me the money back. In the same month, all my pedals got stolen in Paris while in the airport. So I bought it again after the grief of my old pedals.
---
Mourn's new album 'Self Worth' will be released October 30th via Captured Tracks. You can hear their latest single 'Men' below taken from the album.
 MOURN Official | Twitter | Facebook | Instagram