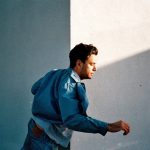 Dead Nature: Taking My Shadow EP
From the ashes of the great but underrated band Spring King comes Dead Nature. I loved Spring King, a band who should've been massive with their brand of fuzzed up guitar melodies, and new project Dead Nature doesn't disappoint either. It's the work of Tarek Musa former chief songwriter and producer in Spring King, and maintains the ear-warpingly great melodies Spring King had, yet manages to make the sound more epic, with greater instrumentation and even choirs on this debut EP. There's elements of Arcade Fire throughout, with opening track 'Fire In Your Soul' matching the frenetic rhythms of Arcade Fire at full pelt, mixed with the uplifting rousing chorus of a Killers tune, and 'In My Heart' finds pounding drum beats, huge melodies and choirs, it's an absolute belter of a tune. 'Pride (Wake Them Up)' maintains the mountainous soundscapes with the choirs in full effect, before the EP closes with the beautifully understated 'Rookwood'. Looking forward to the album.
Dead Nature: Taking My Shadow EP – Out Now (Dead Nature Records)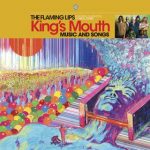 Flaming Lips: The Kings Mouth
Everyone's favourite Oklahoman psych band are back, and this time they've enlisted the help of former Clash and Big Audio Dynamite man Mick Jones as a narrator, linking the songs on the album with additional storytelling spoken words bits. It's The Flaming Lips, it's bizarre, destined to warp your mind, and they wouldn't want it any other way. Having said that there's some brilliant tunes on here, all delivered with frontman Wayne Coyne's distinctive vocal fragility. 'How Many Times' is like a cross between Sesame Street and a folk band roaming the enchanted woods of Coyne's mind, it'll send you delirious but in a loveable musical way, and 'How Can A Head' has a delicate sweetness to it with Coyne pondering how a head can hold so much stuff inside it – it's warped genius. The basis for this whole concept album was Coyne's immersive art experience which toured the US last year, and consisted of a giant metal head which welcomed visitors inside, where a psych lightshow happened in its big foam mouth, in tandem with this album playing. Only The Flaming Lips could pull this kinds of stuff off! Now the sound which accompanied this installation have formed this album, and it works just as well as a standalone soundtrack to this bizarre but beautiful tale from the ever intriguing minds of The Flaming Lips.
Flaming Lips: The Kings Mouth – Out Now (Bella Union)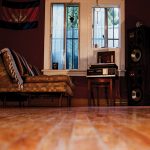 CFM: Soundtrack To An Empty Room
As I've mentioned many a time, keeping up with releases from those associated with Ty Segall and his many bands is an enjoyable but ever consuming feat. Charles Moothart (CFM) is a co-collaborator on many of Ty Segall's projects (solo stuff, live band, GOGGS, Fuzz) but his own solo work as CFM deserves much wider acclaim too. This third solo album, cranks up the guitars even higher, with heavy duty yet melodic riffs seeping out of every pore. 'Sequence' and 'Street Vision' are like the Stooges and MC5's little cousins, all squalling guitars, pounding drums and attitude. 'Crashing Through The Static' has Moothart's half sung, half whispered vocals gliding effortlessly over those ferocious hard hitting riffs, it's a combination which works well. A lot of this album was written whilst on tour with Ty Segall, and recorded live in one take, which adds to the visceral impact, yet Moothart also manages to give the guitars and vocal melodies space to roam, never sounding too overpowering, heaviness and damn fine melodies working seamlessly. I don't know what's in the water over there in California, but Moothart and his mates, just seem to constantly release great albums. Keeping up may be hard work, but the reward is hearing stuff like this!
CFM: Soundtrack To An Empty Room – Out Now (In The Red Records)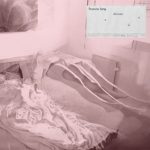 Francis Lung: A Dream Is U
Former bassist in Wu Lyf, Tom McClung under his new moniker Francis Lung, manages to combine the blissed out pop of bands like The Beach Boys and lush melodies of Elliot Smith into an album that simply overflows with heavenly harmonies. Recorded in Manchester's Low Four Studios, the lush instrumentation and production on this is simply stunning. Whereas his former band were hyped up to the point of saturation, Francis Lung, seems to be slipping quietly into the public consciousness, which probably suits him just fine. Lung's soft vocals work well with the floating-on-a-breeze style songs. 'I Wanna Live In My Dreams' has those gorgeous Beach Boys style harmonies and strings, whereas tunes like 'Comedown' has subtle pianos and strings, and is beautifully melancholic, as is 'I Do Believe In U' with its delicate guitars, then there's tracks like 'Unnecessary Love' sound like a Beatles meets Belle and Sebastian which is no bad thing. It's not all snail speed though, as the pace picks up a notch for the pop sensibilities of 'Up & Down' which is a baroque pop gem. A quietly underestimated and impressive sounding debut.
Francis Lung: A Dream Is U – Out Now (Memphis Industries)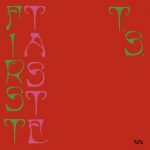 Ty Segall: First Taste
No, I'm not under any kind of contract to keep reviewing Ty Segal albums! Despite what it looks like from the amount of review space I've devoted to him over the last few years, it's purely a labour of love, writing about his ever more prolific output. Keeping up with his releases either solo or in one of his many collaborative projects is an enjoyable task. So, hot on the heels of last year's Segall albums (the exhilarating 'Freedom's Goblin' and the fine collection of covers 'Fudge Sandwich'), Segall's latest solo album is a more introspective affair, at least lyrically. The wild guitars and fuzzed up riffs are still in abundance, as are the hugely melodic vocal lines, yet he's branched out into other musical territories too, using recorders, mandolins, saxophones, and there's a double drum thing going on too, with Segall playing drums which can be heard on the left, and Charles Moothart (of CFM fame – album reviewed above) playing drums on the right. Opener 'Taste' blasts off with those powerful double drums backing a heavy duty yet melodic, then there's the bizarre Beefheart-esque sounds powered by Segall's riffs on 'I Worship The Dog' and the psyched up joy of 'Radio'. You'd think that with such a high number of releases, and songs written, there would be a drop in quality control, but thankfully, not a sniff of it. When they're all as consistently pleasing to my eardrums as this, he can keep releasing them, and I'll keep reviewing them.
Ty Segall: First Taste – Out Now (Drag City)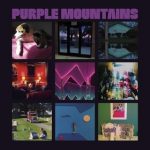 Purple Mountains: Purple Mountains
I'd already started writing this review, then after the sad news broke that David Berman had passed away at just age 52, the whole review felt like it should be more of a celebration of this often underrated songwriter. I first discovered him, and his band Silver Jews, via Pavement, as Pavement members Stephen Malkmus and Bob Nastanovich were also in the early Silver Jews line up, and it was the witticism and genius of his lyrics coupled with those shimmering melodic guitar lines, always feeling as if they're on the verge of caving in, yet somehow it all hangs together perfectly, which drew me in. When Berman disbanded The Silver Jews in 2009, it felt like the end of an era as Berman was leaving music behind to apparently concentrate on screen writing. So when I heard that he had a new band, Purple Mountains, it was time to get the party poppers out again, or that's what I thought. Yet this Purple Mountains album stands as a fitting testament to the songwriting talent of Berman. There are moments of dark humour scattered throughout from opener  'That's Just The Way That I Feel'  stating "I met failure in Australia, fell ill in Illinois, nearly lost my genitalia to an anthill in Des Moines", to  'Margaritas At The Mall' with "Standing in the shadows of the signpost on the road, fifty gates of understanding, forty-nine are closed" – all gorgeous melodies delivered in Berman's distinctive baritone, with delicate instrumentation and brass, it's truly wonderful album, everyone should own.
Purple Mountains: Purple Mountains  – Out Now (Drag City)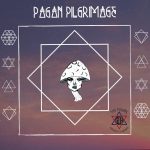 The Pagans (Sons Of Humanity): Pagan Pilgrimage EP
This lot sound like they've imbibed the spirit of Black Grape and mixed it with a more psychedelic twist. Frontman Marcus Lesycsyznski-Hall does his spoken word rap over guitars which float through funk riffs before drifting into more psychedelic guitar sounds. Previous singles by this lot have been more uproariously loud affairs, ad although this still takes flight halfway through with a psych induced guitar freak out. With a video to accompany the single shot at The Kings Arms in Salford and featuring Shaun Ryder, this lot from the Midlands manage to combine the grooves of bands like Happy Mondays with the skewed pop and attitude of bands like Fat White Family for an exhilarating sound.
The Pagans (Sons Of Humanity): Pagan Pilgrimage – Out Now (Fade To Dust Records)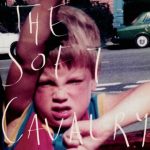 The Soft Cavalry: The Soft Cavalry
I'll be upfront about this one – I love Slowdive! So when I realised that this album is Rachel Goswell from Slowdive with her husband Steve Clarke, I was pretty much sold already. The main songwriting genius behind this though is Clarke who wrote most of it after meeting Goswell, when he became Slowdive's tour manager, they subsequently married, and so for this album asked the missus to help out and voila – This Soft Cavalry is unleashed into the world. It was never going to be a thrash metal or dance kind of affair, but it does differ from the Slowdive sound quite substantially, whilst keeping one foot in the dreampop pool.  A lot of the lyrical content deals with new beginnings, and not unsurprisingly, love, fate and all that stuff. But before you go away and puke in a bucket, it's not all sweetness and light,  (and anyway, what's wrong with being a joyous romantic, we don't all have to be moping around!) Clarke did much soul searching following his previous divorce and lovelorn years prior to meeting Goswell, so you actually get a wonderful mix of despair, uncertainty and hope all wrapped in gorgeous swirling guitars.
The Soft Cavalry: The Soft Cavalry – Out now (Bella Union)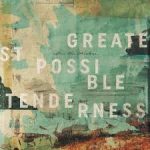 Often The Thinker: Greatest Possible Tenderness
We get deluged with new music here at Silent Radio towers, and although we endeavour to listen to it all, sometimes things sip though the net, and then get rediscovered, such is the case with Often The Thinker.  No PR company involved, no record label, just a bunch of musicians scattered between California, Wisconsin, Massachusetts and New York making this freakingly amazing epic guitar sound. Like Mogwai, Godspeed, Trail Of Dead all rolled into one, this fourth album (nope, I'd never heard of them before this one either!) unleashes a mighty hurricane of great guitar tunes, veering from the more country inspired ('Mr. Ivory') to the post rock induced ('Choking, Warming, Stifling' and 'Soderlund At Pelican') and the more subdued and reflective ('Unsound') with added brass. For a band who have completely recorded, released, promoted and from what I can gather distributed it all themselves, this album is a must listen for anyone into gorgeous post rock instrumentals.  Since discovering this album, it's rarely been out of my ears, it's that good!
Often The Thinker: Greatest Possible Tenderness – Out Now (Often The Thinker Records)
Para Lia: Hawk Hill EP
It's great when bands sing about something which connects them to their surroundings. Why sing about driving down a highway in California, when you live in Manchester? Reconnecting to your upbringing is what Para Lia have managed to do. This German indie band's EP is dedicated to the small town of Falkenberg where multi-instrumentalist Rene Methner was raised, in a divided Germany, where Falkenberg was under East German control. The whole EP is like an alternative 90s guitar sounding blast, think Pixies, Interpol and even Biffy, but with lyrics reflecting changing times all around. For a duo they don't half make a decent racquet, as Rene is joined by wife Cindy Methner on drums, and the duo are now based in Cottbus near Berlin. German indie has never sounded so good!
Para Lia: Hawk Hill – Out Now (Self Released)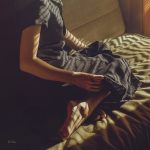 Tycho: Weather
Time for a break from the guitars as we dive into electronic for Grammy nominated electronic outfit Tycho's latest. Admittedly, I'm not the best when it comes to these things, having been raised on a diet of indie, with a bit of rave, that said, some electronic music just seems right for a particular time or mood, and so Tycho's easy n the eardrums gentle electronica is a like a calming break from the everday turmoils of life. It's still really danceable but this San Francisco electronic musician, Tycho, also known as Scott Hansen, and who is also a renowned graphic designer under the moniker ISO50, uses analogue synths and subtle loops and samples to create his delicate tapestry of sounds.  Subtle but exhilarating electronica.
Tycho: Weather – Out Now (Ninja Tune / Mom & Pop Records)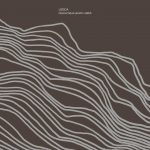 Uzeda: Quocumique Jeceris Stabit
Italy's brilliant post rock, hardcore types return and celebrate a whopping thirty years of existence. If you've never heard of them before, there's never been a better time to delve in. They curated a festival last year in their homeland of Sicily and tons of their mates bands turned up, we're talking Shellac, The Ex, Blackheart Processions and more. It's safe to say that Uzeda are highly regarded as underground legends, so with Steve Albini back producing, it doesn't seem like thirteen years since their last album. Once again Albini manages to capture the brooding menacing basslines of Raffaele Gulisano, the razor sharp guitar riffs of Agostino Tilotta and the expressive vocals of Giovanna Cacciola, all powered along by the thunderous drums of Davide Oliveri.  It's easy to see why their kindred spirits with Albini as both apply a dark yet at times melodic and always emotional approach to their music.  Full of twists and turns, each song morphs through various riffs, melodic phrases, expressive tones and powerful riffs, and this album marks a welcome return for the Italian legends.
Uzeda: Quocumique Jeceris Stabit – Out Now (Temporary Residence)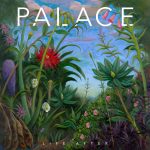 Palace: Life After
Grandiose melodies and guitar notes which seem to soar ever upwards, it can only be Palace. The trio's debut released in 2016 was a gorgeously melodic affair, and 'Life After' seems to take the melodies to new heights.  There's a sadness that runs throughout 'Life After' though with loss and emotional upheaval seemingly to be recurrent themes, but the melancholic tinged melodies help to propel the whole thing along. The title track is one of the stand out tunes on here, with its beautiful lines "She's watching from heaven, she's always beside you" it's sounds like a long lost Jeff Buckley song, as Leo Wyndham has the kind of vocals which are full of emotion but can hold a tune at the same time. As is 'No Other' which is Radiohead-esque in its slow paced beauty. A gorgeous sounding album.
Palace: Life After – Out Now (Fiction Records)