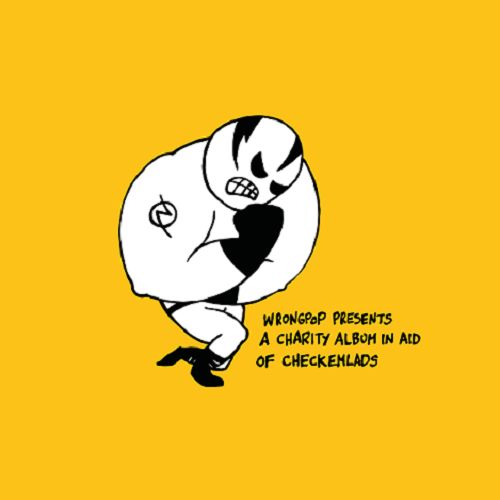 In 2016, we all know the importance of cancer awareness and how it can save many lives. On 31st July, Wrongpop records are releasing a massive 26-track album in aid of the Checkemlads cancer charity.
The release is compiled of live and recorded material from a wide range of bands including Mogwai, Future Of The Left and Terminal Cheesecake.  It will only be available on Bandcamp for a month, but all the proceedings will go straight to the charity.
If discovering fresh acts from the realms of psych, punk and monstrous blends of the two is your thing, this charity record will be right up your street. Especially if you also enjoy helping small charitable organisations keep spreading the word about good, important causes.
Track Listing:
Cleft – Frankenstein (Live at Bush Hall 24/11/15)
USA Nails – You Sing For Yourself (Lyon Radio Session 2015)
Hey Colossus – Eat It (Live in Belgium)
Part Chimp – Solid Gone (demo)
Taman Shud – Hex Inverted (Live at The Lexington)
Terminal Cheesecake – Herbal Waveride
Henry Blacker – Roman Nails
Sweet Williams – Half Stripped (T House 4-Track Demo)
Future of the Left – Tell The Truth About The Brace Position
Silent Front – Suit For A Certain Occasion (remastered)
Alpha Male Tea Party – You Eat Houmous, Of Course You Play Acoustic
Songhoy Blues – Petit Metier (Live at KOKO 04/11/15)
The Wharves – Sweet Merry Time
Then Thickens – Hey Creator
Cowtown – Not Sure
Grey hairs – Terry
Poly-Math – Knight, Death & The Devil Pt. II (Live at Old Mill Studios)
Melting Hand – Pidgeon Dhansak
The Oscillation – Lonely People (Radio Edit)
Lay Llamas – Eye Chest People's Dance Ritual (I Saw a Flash Out There)
The Fierce and the Dead – Un Film
Karhide – Anchoring
Teeth of the Sea (feat. Rachel Davies from Esben & The Witch) – Love Theme For The Last Man
In Violet – Burden
Rumour Cubes – At Sea (acoustic)
Mogwai – Mogwai Fear Satan (Live at Barrowlands, Glasgow, 20/06/15)
You can pre-order or buy the album from HERE.