– THE DEAF INSTITUTE, MANCHESTER –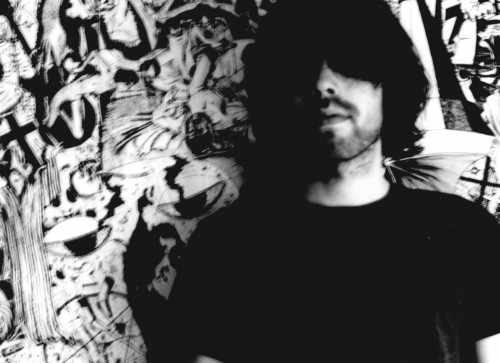 Tonight's early attendees watch support act Star Slinger while sat on the stepped area at the back of the Deaf Institute hall. The Mancunian beatsmith makes an impression, however, and the dancefloor steadily fills during his half-hour on stage as the crowd gets into his skittering, tuneful mixcraft. He expertly sets the tone for the evening, which prompts me to remember to look up more of his work.
I am not sure what to expect from headliner Memory Tapes (recording alias of Dayve Hawk), this being the first time I have seen him play live. Having listened to his early output, I understood that the New Jersey-based producer's material is loosely identifiable as chillwave, incorporating ethereal vocals and vintage synth. It is therefore intriguing to see Hawk take to the stage accompanied by a drummer and bassist ahead of what turns out to be a largely guitar-driven show.
Songs played tonight include a selection from Memory Tapes' second album Player Piano, notably the much-blogged-about 'Today Is Our Life'. Tracks from acclaimed debut Seek Magic are elusive as far as genre classification goes, but what those performed this evening do have in common is that they can be danced to. It is worth mentioning at this point that the Memory Tapes live experience is brilliantly enhanced by the band's projector screen backdrop, which features visuals that follow the beat of the looping synth samples.
Hawk and bandmates transition efficiently from song to song, giving themselves barely enough time to take a swig of water. That said their confidence in letting their music do the talking is by no means misplaced. The highlight for me here is Seek Magic's 'Bicycle', which flickers with faraway, melancholy beauty.
And so, in summary — Memory Tapes: the ideal soundtrack to an hour's midsummer downtime.