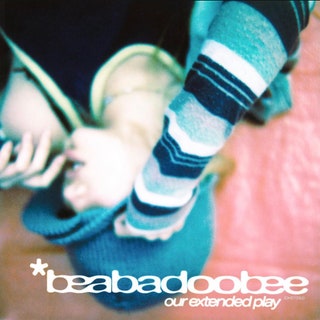 Everyone has things they wished they had done the last day before the first lockdown struck. Whether that is seeing loved ones, friends, or even have a good time before the inevitable misery of the months to come. This is the topic that opens Beabadoobee's latest work, 'Our Extended Play, which was produced by Matthew Healy and George Daniels of The 1975 fame. You may know Bea from her viral song 'Coffee' or the TikTok smash song 'Death Bed (Coffee For Your Head)' by internet star Powfu. Bea has many EP's under her belt, which then culminated with her debut album 'Fake it Flowers,' which was released last year.
This new EP makes its intentions clear from the off with the sugary sweet guitar pop of 'Last Day On Earth.' Which feels infectious from the first verse to the last, along with the incredible earworm of a chorus, "Shoop-doop, shoop-doo, badoobadoo."
'Cologne' is all about sex and self-confidence lyrically while delivering Interpol- esque vibes. The third track, 'Animal Noises,' is a much more intimate affair, harkening back to Beabadoobee's bedroom pop background while bringing it up to date with all the bells and whistles of modern production. While the final track, 'He Gets Me So High,' feels like it could soundtrack a rom-com with its lyric's about infatuation and its dreamy production akin to 90s bands like Ride.
The whole thing is a welcome breath of fresh air and feels like it achieves everything it sets out to do within the four tracks allotted. The EP covers longing, growing up, loneliness, all inside a sugary, dream-like coating. Even with the influence of Healy and Daniels here, this is still firmly Bea's project, with her unique voice shining through like on her first record, Fake It Flowers'. It feels like an expansion of her sound also, with a slick sheen over the whole project, which shows that she can adapt to anything.
If one thing is for sure, then Beabadoobee has cemented herself as one of the best young singer-songwriters of her generation.
Beabadoobee: Our Extended Play EP – Out Now (Dirty Hit Records)