This week sees another selection of releases to excite and intrigue. Here is a precis: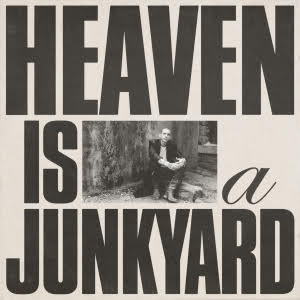 Youth Lagoon – Heaven is a Junkyard
An understated and enticing record of mutant Americana in a world of love, drugs, storytelling and miracles, held together by Trevor Powers' voice and an upright piano.
This is the Kit – Careful of your Keepers
Another high-quality offering from Kate Stables' ever reliable band with nuanced and delicate indie, folk-pop produced by Gruff Rhys.
Christine and the Queens – Paranoia, Angels, True Love
The second part of an operatic gesture that also encompassed 2022's 'Redcar les adorables étoiles' and inspired by Tony Kushner's play, 'Angels in America', this 20 song set is co-produced by Mike Dean (Lana Del Ray, Beyonce) and includes guest appearances from Madonna and 070 Shake.
Gengahr – Red Sun Titans
North London quartet with playful alt-pop. The album developed out of self-analysis and resultantly is one of two distinct sides: one a naive counterpart longing to exist in a simpler state, and another about checking your ego and coming to terms with great loss.
CV Vision – Im Tal Der Stutzer
An album packed full of galloping drums, feudal prog riffs and poetic lyrics, a combination of psychedelic prog, acid folk and warped feudal weirdness, a refuge built on layered synth lines and reel-to-reel delays. On the occasions it fully gels, they create a phenomenal sound.
Nico Georis – Cloud Suites
Ambient keyboard compositions rendering specific clouds as music.
Evidence of a Struggle – Evidence of a Struggle
A fusion of sounds, recalling Tortoise and 4AD artist Dif Juz all at once. Cinematic, moody and invigorating.
Minor Conflict – Bright Lights, Dead City EP
A combination of post-punk and post-folk using harp, bass, drums, trumpet, and synthesiser, underneath vocal lines that flit between the monotonous and the ethereal.
Eva Lunny – Sonics & Mediations
Influences include jazz-harp pioneers Dorothy Ashby and Alice Coltrane, as well as a collection of contemporary ambient and neoclassical musicians.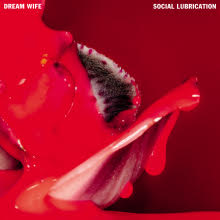 Dream Wife – Social Lubrication
Described by the band as "Hyper lusty rock and roll with a political punch, exploring the alchemy of attraction, the lust for life, embracing community and calling out the patriarchy. With a healthy dose of playfulness and fun thrown in."
Luca D'Alberto – In Our Hearts EP
Italian composer who bridges the gap between classical and electronic compositions. His music has been featured in campaigns by Apple, Lancôme and Wimbledon as well as many films, TV shows and movie trailers.
Darkside – Live At Spiral House
A loose and playful collection of jams culled from weeks of rehearsals in Los Angeles last summer, featuring every Jerry Garcia riff they know played in every key.
Twilight Road – Trapped
Nazareth singer Carl Sentence and guitarist Dario Mollo return with their new band Twilight Road.