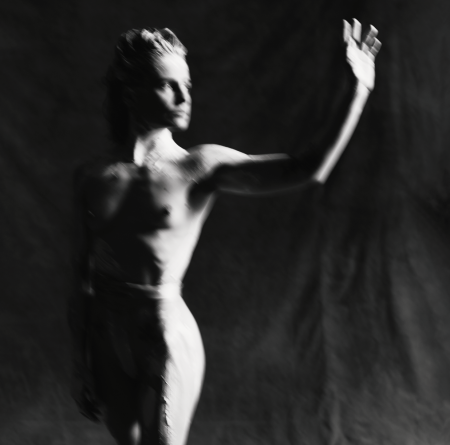 'PARANOIA, ANGELS, TRUE LOVE' is the latest release from Christine and the Queens since 2022's much-loved 'Redcar les adorables étoiles'. In the form of an intense 20 tracks, Redcar displays himself in full vulnerability to put forward his personal journey, including collaborations from Madonna and 070 Shake, this album really is full of surprises.
'Overture' immediately takes you captive, edgy yet ethereal music transferring you to a new world that Chris has created for the home of PARANOIA, ANGELS, TRUE LOVE. A soft R&B composition takes us straight into 'Tears can be so soft', the tranquillity of the piece masking the sorrow of the lyrics, "I miss my mother." Redcar's raw vocals echo through the song, displaying so clearly his musical talent.
The first track of the album to exhibit Redcar and Madonna's collaboration is 'Angels crying in my bed'. Hovering over electronic sounds, Redcar's soft voice makes for an extremely unique piece, particularly when a short monologue performed by Madonna takes over all attention, and sees the song to its close. Already, the album has shown many different explorations of the singer's talent, but none have been anywhere near unlikeable.
'Track 10' is 11 minutes of pure beauty. Dreamy music brings us into the masterpiece, before developing into a slightly more rough feel, topped off with a prominent bass and deep backing vocals. The track is invading every inch of my mind, diverting my focus towards the music and allowing everything else to fall away. Everything in the song moulds together unbelievably well with no faults to be found. It's intense, but I can't imagine anything better than this.
Each time a new song begins, I find myself excited to hear whatever could possibly come next. So far, the album has been flawless, only getting better with each second that it plays through. Christine and the Queens knows exactly how to utilise his musical skills, and he does so in the most amazing way. With 13 tracks left to bask in, I'm desperate to hear what else he has given to us.
'He's been shining for ever, your son' is another track that stands out from the rest of the perfections on the album. In the background, the music is repetitive, sounding almost minimal, which only brings the spotlight to the powerful voice of Redcar. A soft echo of, "He's been shining for ever, your son," recurs throughout the song, bringing us back to the ethereal feel from the first track of the album. 
Working with 070 Shake, 'True love' and 'Let me touch you once' take place as the 12th and 13th tracks on PARANOIA, ANGELS, TRUE LOVE. 'True love' takes an all-around slower approach than the rest of the album, seeming soft and slow, but still extremely unique. 'Let me touch you once' reminds me of a piece that would be created by Willow Smith, with similar soft, but desperate, vocals over a matching melody. Including the beauty of his language, the use of French within the lyrics portrays the atmosphere of the song incredibly.
As a change from the continuous slow feel of the album, 'We have to be friends' uses vocals that are reminiscent of Chris' previous work, like 'Comme Si' from 2018-released album, Chris. However, the music remains almost the same as the rest of PARANOIA, ANGELS, TRUE LOVE, forming a clear demonstration of the evolution of Redcar's music.
'Big eye' draws the album to a close, after a combination of a heavier beat and a peaceful voice help to guide us out of this world that has held us captive from the beginning of the first song. Powerful notes draw 'Big eye' to its big finale. In a way, it feels rude to let the album end, and there's a strong temptation to play it through all over again. This is the perfect end to a perfect album.
The album is over, but I'm yearning for more of Chris' work. 20 tracks is not enough, but honestly, I don't think any amount of his music could ever be. With every piece of work that this artist puts out, I fall more and more in love with music. Christine and the Queens has a special talent, and it is one that will never fail to impress.