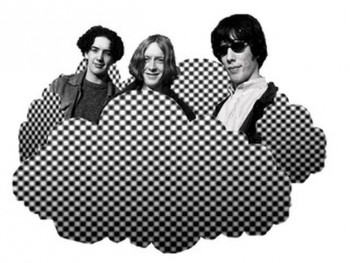 The Stairs are back from 20 years of hibernation, refreshed and once again armed with their exciting hybrid of cosmic psychedelia, raucous rhythm and blues and 60's west coast garage sounds.
Reforming for a one-off show in their hometown of Liverpool back in November 2015, The Stairs; lead by bassist / vocalist Edgar 'Summertyme' Jones (The Joneses, Paul Weller, Johnny Marr) and accompanied by original band members; Ged Lynn (guitar / vocals) and Paul Maguire (drums) cooked up a storm to a sold out crowd and gained exceptional acclaim with many lucky attendees citing it as the best performance they have seen by any band in years.
Due to popular demand, The Stairs have announced a small 2016 UK tour taking place this summer stopping at MANCHESTER, GLASGOW, BRIGHTON and BIRMINGHAM! expect to hear favourites from their classic cult album Mexican R'n'B as well as new material and unexpected rarities. Come and witness why the likes of Noel Gallagher,  Marc Riley (6 Music) , and Johnny Marr consider The Stairs to be one of the most exciting and awe-inspiring acts of the early 1990s.
Fellow psychedelic scousers The Wicked Whispers will be in support for the UK tour. Following the release of their critically acclaimed debut album ' Maps of the Mystic' (Psychedelic and Interesting – Huw Stephens, Radio 1) the band release their brand new double A-Side 7" single 'Zodiac Girl/If I set You Free' on Electone Records this June.
UK DATES 2016
June 2nd Glasgow o2 ABC2
3rd June Manchester Gorilla
4th June Brighton Concorde 2
5th June Birmingham Hare and Hounds
The Stairs Twitter