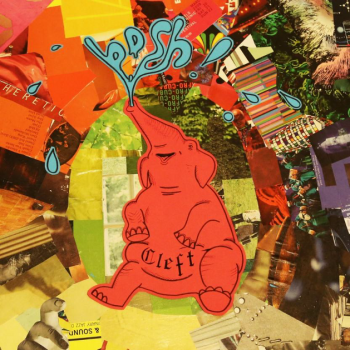 Cleft are a turbo-prog two-piece (or that's how they describe themselves) from grey Manchester bringing huge repercussions to the British experimental music scene. In the last few years there has been a growing instrumental scene in the UK, with a relevant number of bands supporting it such as That Fucking Tank or The Physics House Band, both of them following the legacy of And So I Watch You From Afar or the Japanese Lite, who changed the way we understand instrumental rock music.
In this context we find these two nerdy-looking young guys who love to create complicated music pieces as a means to express their creative and ambitious thoughts.
Formed in 2011, they started their adventure with a couple of demo EPs (Whale Bone and Utter), both edited the following year, and played tons of gigs throughout the British isle. Being Mancunian and interested in live music, it is quite hard not to have seen these boys on a stage ever, because they used to organise a show almost every month with two or three invited bands as a way of promoting themselves and discovering interesting small bands. With those initiatives they became popular in the underground scene, and festivals, like Bristol's ArcTanGent or Strangeforms (both focused on math-post rock), decided to include them in their line-ups.
Bosh! is their first LP, and it gathers all that experience on their backs, a focused style and sharper and clearer ideas. 10 tracks full of intensity and impossible compositions fill the plastic, where hypnotic guitars meet progressive and insane rhythms. There are no vocals throughout the CD but for 'Elephant in the bar room', which is the main (and almost only) failure, as their voices hide the melody of the guitar lines. Apart from that, Bosh! follows a progression through its tracks starting with the fake-calm of '12 Second Panda' and reaching the maximum speed limit in 'Tamed Beests' or 'Pudendal'. Closing the album, 'Hostage', the track that is, for me, the most impressive and coherent summary of Cleft's music, bringing both weirdness and brutality in the same box. It's one of these albums where you can't do any other thing but listen to it, because, if you get distracted, it's difficult to hook back into that weird journey Cleft takes you on.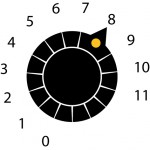 Release Date 10/02/2014 (EmuBands)