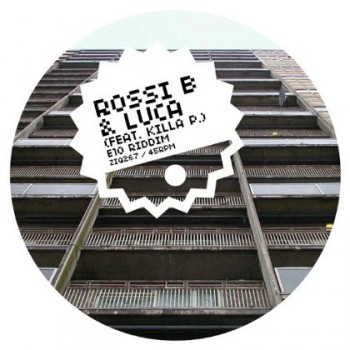 UK Funky meets Grime in this explosive dance floor track. Planet Mu switches direction with its latest release, blowing a hole in the dance floor, and standing proud for its biggest triumph of 2010 yet.
This, a label debut from Rossi B & Luca "E10 b/w Police Ar Come Run", features the powerful locals of Roll Deeps Killa P. No strangers to the scene, these two have been at it for a while now with hectic DJ & Radio schedules and a constant stream of releases on their "Heavy Artillery" label. Killa P's powerful vocals tear up "Police Ar Come Run" and if you've not heard his endeavours as part of Roll Deep or outing with The Bug, you're in for a treat.
Title track, "E10 Riddim" kicks of proceedings with fierce live drum work; simple yet effective they turn the track into a powerhouse of energy. The bass line brings the sub low pressure, working perfectly with the drums to create four minutes & twenty two seconds of complete dance floor devastation.
The B side "Police Ar Come Run" is exactly the same as the flip but with the addition of Killa P's destructive vocals. In normal circumstance I'd take issue with this. but the fact is, Killa P's flow on the track gives it a new shine and takes the energy up another few notches. The press release summed it up perfectly, "Police Ar Come Run imagines a scene which wouldn't be out of place in the Wild West taking place somewhere in East London."
Both sides are more than worthy offerings, and perfect fodder for both the DJ booth and ipod alike. The single is set for release on the 5th April 2010 and is available in Vinyl & mp3 format.
Yet another sparkling release from the Planet Mu camp.
Listen: http://www.myspace.com/rossibandluca
Love: http://www.planet.mu/
Buy: http://www.planet.mu/discography/ZIQ267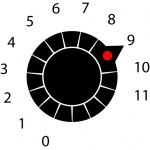 Release Date 05/04/2010 (PLANET MU)