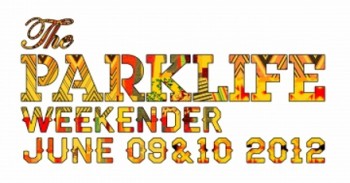 Only 12 weeks are left until what is set to become Parklife Weekender's third consecutive sold out festival, seeing revellers fillPlatt Fields Park in Manchester on 9th and 10th June. Promoters have now confirmed that 2012 will be the festival's final year at its current location as plans for ever more impressive production and next-level line-ups supersede the potential of the current venue.
Those wishing to join The Flaming Lips, Dizzee Rascal and many more of the best pop, indie, electronic and crossover bands, DJs, producers and artists are strongly advised to purchase their tickets as soon as possible. In both its first and second years Parklife Weekender has sold out many weeks in advance, all indications point toward a repeat of this ferocious demand in 2012.
Parklife Weekender co-promoter Sam Kandel comments:
"Platt Fields provided a great start for The Parklife Weekender and we've been really grateful. 
In 2010 when Parklife was just an idea, it was really an unknown as to whether it would work. If we had known only three years on we would be moving onto a new site to develop and grow the festival to meet demand – it would have saved many sleepless nights! 
The park hosted our launch year and last summer's expansion to a full weekend festival and will always hold fond memories from ourselves and our customers alike. 
A new location is not yet confirmed but plans are in the pipeline. In the meantime we're really looking forward to bidding farewell to Platt Fields in style. 
Goodbye Platt Fields."
In addition to the spectacular talent and kaleidoscopic variety on offer at Parklife Weekender, tickets are quite possibly the best value for money offering across this summer's festival season. At only £64.50 for a full weekend ticket Parklife Weekender offers a vastly more affordable option for cash-strapped festival-goers who are being charged up to £200 for other events.