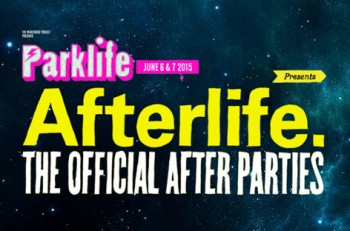 – THE ALBERT HALL, MANCHESTER –
The closing night of the Parklife Weekender Afterlife series sees the iconic Albert Hall host what I think is the best line-up the Sunday evening has to offer.  Kaluki are notorious for throwing the most extravagant and appealing parties and the trend wasn't about to be bucked. It was easy to see why the Albert Hall was rammed to the rooftop with the likes of Jamie Jones, Eats Everything & Richy Ahmed partying with those who had flocked from all over the UK to see the show, into the early hours of Monday morning.
Unfortunately, I didn't manage to catch supporting acts Solardo, Pirate Copy & Pete Zorba due to transport issues in Manchester as it felt like everybody leaving Heaton Park was heading towards my postcode with taxi drivers charging the equivalent of a deposit on a house, just to get into the centre of Manchester. Nevertheless, my first ever visit to the Albert Hall was a very positive experience. Despite many attendees turning up in mud-soaked wellies, staff were extremely friendly and helpful as they brushed and scrubbed peoples footwear as they entered the venue. Although it was for the cleanliness of the hall, I thought it was a nice touch.
Jamie Jones kicked things off for me as I took my position on the balcony next to the full DJ booth. The Hot Natured DJ appears to be enjoying himself as much as the crowd are as fists bump to every kick drum without fail. A techy-house arrangement was also enjoyed by the ever-humorous Eats Everything, as he bopped around the booth encouraging Jamie Jones after every tune that was dropped. It was also nice to see Liverpudlian DJ, Bontan in the booth.
After knocking back a few more beers, Eats Everything took over the decks and didn't stop moving. This was also replicable for the rest of the Albert Hall. It was such a spectacle to see, as I was perched on the balcony, seeing waves and waves of people all moving and dancing into the early hours of the morning without any signs of stopping. I just wish Eats Everything would stop beefing up tunes and then not releasing them, as some of the songs played sounded immense.
Even though the Albert Hall is one of the bigger venues in Manchester, it still felt an intimate performance. The venue starts to empty a little as festival-goers and clubbers see the fatigue set in which is understandable after a long day at Heaton Park. Still, the vibes were blissful as Richy Ahmed delivered a customary smooth set until 5AM.
An emotional end to what has been a fantastic weekend for Manchester music and the city can be incredibly proud of itself for putting on such great events. I suspect there was a few sore heads phoning in 'sick' come Monday morning.