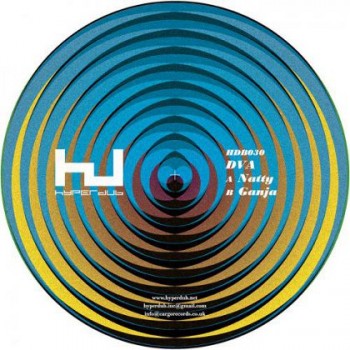 I'd go so far to say, Hyperdub is one of my top labels of all time, alongside Moving Shadows, Offkey Recordings, Tempa and a handful more. It's a label that to me truly pushes boundaries, and isn't afraid to bring you something new. To clarify, by new I don't just mean a new artist, I mean a new sound all together, something you've never heard before.
To date, Hyperdub have been kind enough to bestow us with such masterful artists as Burial, Quarta 330, Ikronika and Cooly G, to name a few, all bringing something uniquely different and powerful to your ear drums. Hyperdub's thirtieth gives you DVA (aka Scratcha DVA), another addition to this list.
First up is "Natty". This is the one for me, a classic hyperdub track. Similar to about a dozen other genres but so unique you are left marvelling at what it is you're listening to. Staggered drums lay the groundwork for an ear bending synth fuelled bassline, polished with a splattering of tribal percussion and cleverly thickened with endless samples. The dance hall won't know what's hit it!
Normally I wouldn't blink twice at this track, with its two step rhythm sounding scarily like a ringtone, but the flipside "Ganja" makes you move. You can't deny it; it'll have anyone's head bopping. On closer inspection, you'll find an intricately pieced together track, coupling no nonsense drum beats and a very wonky synth with steel drums and the ever faithful reggae samples – clever craftsmanship from yet another Hyperdub debut.
This latest release by DVA puts Hyperdub at the big three, zero and re-firms that as a label it is still as fresh as its first release. If this is your first encounter with Hyperdub, a listen to the back catalogue is a must.
Released 1st of Feb from all proprietors of quality music.
Check the links below for more info!
Listen: http://www.myspace.com/scratchadva
Love: www.hyperdub.net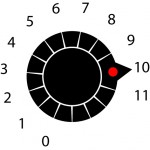 Release Date 01/02/2010