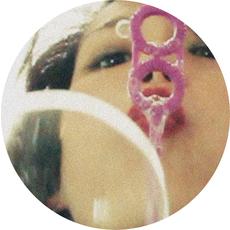 Two musical pioneers break it and remake it on Hyperdub's fifty fourth release, as Kuedo (aka Jamie Vex'd and Mala) rework two tracks off King Midas Sound's début long player, Waiting For You. The tracks are our first taste of what to expect from King Midas Sound's next album Without You, a re-voiced and re-worked new edition of their début LP.
Since first stumbling across King Midas Sound, when asked to review their album on these here very pages, I have been in love with their sound, with Waiting For You securing a firm spot on my mp3 player for the last 12 months. Kevin Martin, better known as The Bug, laid out some extraordinary tracks, raising the bar significantly from his last LP. Kiki's haunting vocals added depth and beautiful, and Roger Robinson brought sense to it all with his conscious and thought-provoking lyrics.
On the A-Side Kuedo gives us his remix of 'Goodbye Girl'. The original was a deep shuffle into the reaches of the abyss, with Kiki's voice dancing round in circles accompanying Roger's softly sung vocals. Kuedo takes to 'Goodbye Girl' like a duck to water, keeping the original structure intact but infusing his signature sound into the beat. Droning synths, staggered drums and slowly tearing bass power the track, while Kiki's vocals are pushed to the front with Roger's dropping back in support. A really nice take on the original, reaching the same standard we have come to expect of Kuedo.
'Earth A Kill Ya' was one of my favourite tracks off the album, where strict drums strengthen Roger's narrative on how we should live and lead our lives. His teachings send chills down your spine! Mala does what he does best on this track; dubbing it out, laying down sub-bass in near dangerous proportions, and reconstructing the drums into a subtle hypnotic swing. This is deep, dark and very clever indeed.
These are two top notch remixes from two of the best sound sculptors out there and a good taster of what's to come from the new LP – which is set to be blinding if this is anything to go off. This one comes highly recommend from us at Silent Radio, so make sure you don't miss out. Available in physical and digital formats from 29th August.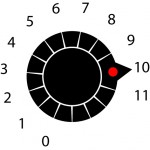 Release Date 29/08/2011 (Hyperdub)