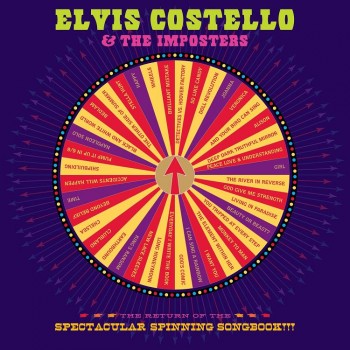 It's a neat conceit. In a cramped marketplace of ever diminishing record store shelves; in a world where established artists continually look to re-interpret their back catalogue, to breathe life into old songs, it can be hard to divine an original approach. Some artists strip their songs down to their naked nuts and bolts, some rebuild them as orchestral pieces. Some artists refuse to revisit old tracks, as though they were ex-girlfriends, turning up unannounced, causing no end of embarrassment.
Well, Costello's approach is as inspired as one might expect from the man, on changing his first name from Declan, decided it was a toss up between the ever-so-slightly iconic names of Elvis… or Jesus. Part concert part cabaret, the Spectacular Spinning Songbook is an idea Costello first toured in 1986. The gig involves Elvis taking to the stage in front of a huge, quiz show rotating wheel, featuring classic cuts from the Costello repertoire. At set points during the live show (this one recorded at The Wiltern in Los Angeles in May 2011), audience members are invited up onto the stage, to give the wheel a good, hard spin. Wherever the wheel finally resides, that's the track the band will play – Elvis, long term collaborate Steve Nieve on keys, and the solid backing band The Imposters.
It's an album of two halves – a CD of the live set from two nights of LA gigs and a DVD of the second night, with a slightly different track listing. Elvis has beefed up – not physically to the extent of his hamburger-riddled, corpulent namesake, but in terms of the oomph to the music, with his tracks feeling chunkier by virtue of their live performance. There no 'Oliver's Army', as Elvis seems reluctant to revisit perhaps his best known track, but there are classics like "Every Day I Write The Book", "Watching The Detectives" and "Alison", along with lesser known tracks like "Tear Off Your Own Head" and "Jimmie Standing In The Rain", and a personal favourite, the gorgeous "God Give Me Strength" from the Burt Bacharach collaborative album, Painted From Memory, which is still regularly played in our house.
The CD is decent enough but the set really comes to life when you watch the DVD and see the burlesque blonde hosting proceedings, the cage in which she dances and the wheel itself. At one point a member of the audience gives it a spin. "Round and round it goes," Elvis comments. "Where it stops, nobody knows." Like the third track of the set it is, indeed a "Mystery Dance". But if Elvis is asking, then I'm dancing…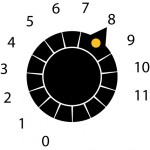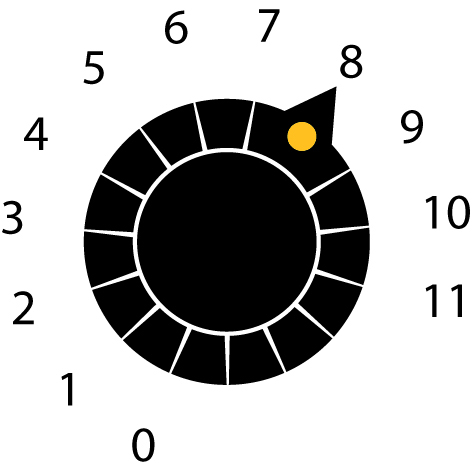 Release Date 12/12/2011 (Commercial Marketing)