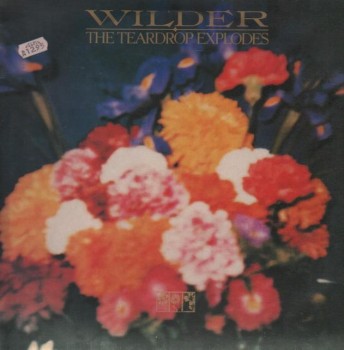 Minus context it would be easy to assume that Wilder was released during the mid to late 80s, the natural conclusion to the decade's luminaries The Smiths, The Jam, Bruce Springsteen, The Clash and Talking Heads. The Teardrop Explodes – a most memorable band name – explodes with ideas. It's an endlessly meticulously crafted, varied album where the 'word' formula finds no place to rest. 'Colours Fly Away', for instance, sounds like it's been wrestled off a nascent Morrissey and Marr. The musicianship constantly surprises intellectually. 'Seven Views of Jerusalem' sounds positively tribal and thoroughly post-modern simultaneously, a precursor to LCD Soundsystem perhaps, and then 'Pure Joy' is pure New Wave.
Having done precisely no research I was surprised, then, to find that Wilder was released in 1981, the same year as Sandinista, The Clash's sprawling blunderbuss shot, and certainly before The Smiths was anything more than everyone's next door neighbour. It was clearly a year of supernovas, where scenes collapsed and exploded outwards with varying degrees of success – here gold, here boron. And for all of Wilder's creativity and explorative approach, there's also something of Radiohead at their most respectable and unloveable about Wilder. Technically speaking, The Teardrop Explodes may have been at the top of their game in 1981, but then, if we disregard lyrics, when was music ever solely about scratching your head and musing over complexities. Does it have any effect, does it fail, if the music doesn't pluck on the heartstrings? The answer is yes, and this is Wilder's mortal defect. I can listen to it, I can appreciate it's qualities, but it leaves me wanting something more engaging.
Wilder was also the Teardrop Explodes' final studio album proper, and as such there's a definite sense of frustration and anguish. Mainman Julian Cope is known for his self-destructive behaviour and it's easy to fathom. The very first lyric of the first track, 'Bent Out of Shape', is, "All my life I've been bent out of shape, can't you see it's killing me?" "The words I sing but never mean, anything I mean them to", he continues and ironically succeeds in connecting in a way that the music doesn't. Indeed, Wilder feels like the result of an obsessive compulsive impulse to impose creativity where the main proponent feels like there is none. It's the strangest thing.
I'm something of a purist when it come to music. Anything deviating from dogma is heretical, and I find unfinished or alternate forms of great music deeply unsatisfying. It's great then that this reissue is literally stuffed with rarities and live recordings making this package truly worth the cash for any lover of the band. And I would also urge anyone, who hasn't done so already, to give Wilder a crack. It might not float my boat, but quality abounds here, and I can think of specific friends who would get a lot more from this than I have.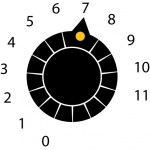 Release Date 24/06/2013 (Commercial Marketing)