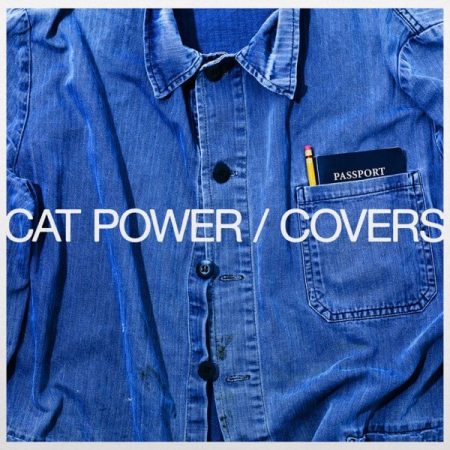 Reviewing an album of covers feels like a good time to consider the value of cover versions. Being in a tribute act has been a lucrative line of work over the past 30 years but, from a critical perspective, covers should act as more than a verbatim take on a favourite song. At the very least, the artist should add something which makes the song their own and the very best covers should unravel expectations of the song, highlighting a previously unnoticed aspect of the original, in effect being a discover.
In recent years, there has been a step away from the snobbish assumption that the original version is instinctively the definitive version. Chan Marshall, aka Cat Power, has made a speciality of interpreting songs, 'Covers' being her third such collection.
Marshall sets herself a challenge by picking songs with personal resonance and some that are almost unimprovable, starting with Frank Ocean's incomparable 'Bad Religion' yet successfully makes the song her own and lets it soar.
The biggest transformation, though, is 'Unhate', a reworking of her own song, Hate, from the 2006 album 'The Greatest' on which, sounding broken, she sang, "I hate myself and I want to die" whereas the new version with its more expansive arrangement feels like a celebration of survival, the "so glad we made it out alive" feeling more pertinent.
Choosing Dead Man's Bones' excellent 'Pa Pa Power' illustrates another useful function of cover versions in drawing attention to songs that have lacked the recognition they deserve. Marshall's interpretation emphasises the "broken glass, broken dreams, what about our broken hearts?"
The version of Lana Del Ray's 'A White Mustang' is one of the album's least transformative covers but is notable for its instrumental embellishments. Whilst Cat Power would be most associated with Marshall's emotive voice, the quality of her musical arrangements, aided by Rob Schnapf, who mixed and engineered, stand out.  
'A Pair of Brown Eyes' is more restrained than the raw yet comedic delivery of the Pogues' original. Its stripped back sense of a hushed funeral tribute is one of the album's most successful tracks.
Marshall's interpretation, aided by the beauty of rustling pianos, enhances Bob Seger's 'Against The Wind', capturing the sadness of the song. Meanwhile, 'Endless Sea' has a great groovy bass line but otherwise does not improve the Iggy Pop original.
These Days is a faithful adaptation of the Nico original yet, perhaps due to the song's strength, is one of the album's most instantly appealing moments. Both versions quietly shine light on the distinctive voices, Marshall's having a warmer texture than Nico's though conveying a sense of weariness, the lines "Please don't confront me with my failures/I have not forgotten them" standing out.
Kitty Wells's 'It Wasn't God Who Made Honky Tonk Angels' is slowed down and given a double bass and pedal steel arrangement, together with one of Marshall's hushed deliveries. In contrast, 'I Had A Dream Joe' uses piano, repetition and crescendos to match the drama of the Nick Cave original and create the album's most powerful and demonstrative track.
'Here Comes A Regular' feels faithful to the aching Replacements' original but as a piano ballad instead of being guitar led. The closing 'I'll Be Seeing You' was always unlikely to match the haunted quality of Billie Holliday's version but the arrangement for gently strummed guitar and tinkling piano is effective.
With 'Covers', Marshall succeeds in producing a cohesive album out of a disparate selection of songs that in their original form would have made a great mixtape.
Cat Power: Covers – Out 14th January 2021 (Domino)