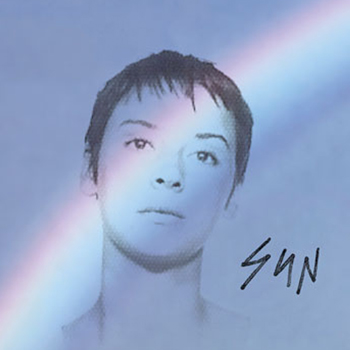 It has taken 3 years for 'Chan' Marshall to write, produce and play all that you hear on this new Cat Power album. An impressive undertaking indeed. The result must prove to be her most personal release to date, I assume that was the intention. Her talents with various instruments will be scrutinised due to the circumstances, any limitations will be open to criticism. Producer Philippe Zdar (Chromeo, Beastie Boys, Phoenix) helped with the mix, suggesting a contemporary dance theme may have been introduced. A worrying thought from my point of view.
The gentle piano and soulful lazy beats of 2006 album 'The Greatest', the melancholy strings and blues guitar of 'You Are Free', the rare groove and sweet, heart-wrenching Americana ballards of 'Jukebox'… she has a lot to live up to. Her live performances expose her natural kookiness, along with her unique lyrics, which have helped to accumulate a diehard following.
'Sun' starts as we have come to expect. 'Cherokee' builds slowly with hushed, layered vocals over a light piano and a simple drum beat. So far so good. But then an electro dance beat kicks in, reminding me of the first time Madonna got together with William Orbit. By Cat Power's standards, it's apparent the rest of the album will be her most commercial to date.
'Ruin' starts in a similar fashion to 'Cherokee', but the result is a lot more pleasing (and less shocking) to the ears, coming to a satisfying compromise with a gentle contemporary twist to the older material. '3,6,9' sounds like a White Stripes tune with the edge taken off. It's catchy and instantly accessible, but I'm already concerned that the drum machine is going to come back.
The coast is clear for a few more tunes, 'Human Being' shows once again just how great she is at putting together brooding, soul-tinged slow songs. The European influence creeps through, strangely enough, in 'Manhattan' with a laid-back electro beat under a descriptive monologue about the city. Momentum builds and this provides another highlight, sounding in some ways like Iggy Pop's 'Nightclubbing'.
A ZZ-Top rock guitar introduces 'Silent Machine' – an industrial bluesy tune that takes a little time to get used to. The 10+ minute 'Nothin But Time' would've been a nice, nostalgic way to end things; there are optimistic piano chords here and backing vocals from the aforementioned Iggy Pop himself. Supposedly, it's a tribute to David Bowie's 'Heroes'. It fades and then there's a reprise and all is good – an encore tune in the making if ever I've heard one. But then the bliss is rudely interrupted by the brash finale 'Peace and Love'. Ending with an exclamation mark is refreshing, I suppose.
The cold, clinical drum machine and laser synths provided a worrying start to the album but this blueprint, thankfully, was adhered to throughout. Although, 'Cherokee' is growing on me. There's plenty here to keep her faithful fans happy, with Cat Power effortlessly genre-hopping and displaying her versatility and natural talent. The story of the albums construction shouldn't distract from the songs, largely because it is very competently put together and there's no doubting her skill. She has managed to almost single-handedly tie this into a coherent whole, and knowing this somewhat enhances the experience.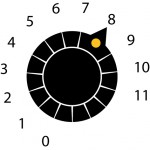 'Sun' will be released on September 3rd through Matador