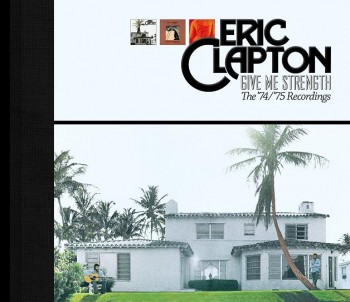 With the expensive Italian suits, perfectly trimmed beard and collection of exotic girlfriends (and even more exotic cars), it's perhaps easy to fall into a trap, forgetting that Clapton was once one extremely cool bluesman.  As the graffiti put it: 'Clapton is God'.  For a while it seemed the celestial one had indeed returned, and chosen to deliver his message via the 12-bar blues.  Clapton was a purist.  He left the fabulous British blues band The Yardbirds because he thought they were becoming too commercial… for Eric, at least in the beginning, it had to be genuine Delta blues.  Perhaps his time in Cream opened his mind to other musical possibilities; certainly by the time the 70s rolled around, his musical tastes had expanded to take in folk-ier, roots-ier, more acoustic fare.
Key recording years were 1974 and 1975 and this comprehensive, elegant collection spans this very particular period in Clapton's career – from April '74 to June '75.  After three years out of the scene following well-publicised drug problems, Clapton had returned to recording, releasing the fabulous 461 Ocean Boulevard (named after the house where the band were staying during the recording of that album).  The period continued with the live tour that would form the bedrock for the live album E.C. Was Here.  During that tour, the band took a break and headed to Jamaica – and Kingston's Dynamic Sounds studio – where Clapton pursued his burgeoning interest (marked down by his version of Marley's 'I Shot The Sherriff' on 461), cutting the tracks that would make up the album There's One In Every Crowd.  Finally, the set is completed by a last CD that contains tracks from a legendary session at the Criteria Studios in Florida, where Clapton jammed with blues hero Freddie King.
Right… so where to start.  Well, the albums themselves are well known so perhaps necessitate less comment, apart from pointing out that these are all remastered versions of those classic albums.  461 is regularly on the turntable in my house, and I remember E.C. Was Here getting similarly intimate with my dad's turntable when I was a kid.  Clapton's husky, down-at-heel voice is perhaps the unsung (if you'll excuse the pun) aspect to his music.  His guitar playing – the warm 'woman tone' he teases from his Fender Strat and the smooth, if pentatonic-orientated, scales still something, even after all these years and the new guitar heroes who have challenged Clapton's throne.
Up-tempo, riff-based tracks like 'Motherless Children' and 'Layla' positively power from the speakers but it's interesting in listening to so much Clapton in one go, how strong he always was with the slower material.  Leaving aside the later 'Tears From Heaven', let's open our ears instead to the gorgeous 'Better Make It Through' and 'Let It Grow', songs that seem to be released from the speakers, like a tight stress knot in the muscles, massaged away.  Meanwhile the live material makes you realise what a tight band Clapton had at that time.  I would rather leave reggae to Bob and co., but when it comes to the blues, Clapton can step up with the best of them, Freddie King included.  It was always about the pentatonics for those cats.
In terms of the new material, Give Me Strength contains 29 bonus tracks, with 12 of them new to Clapton devotees.  So the 461 CD has session outtakes and also unreleased acoustic and Dobro versions of album tracks; There's One In Every Crowd has single versions of tracks like Dylan's 'Knockin' on Heaven's Door' and previously unreleased takes on the likes of 'Burial' and 'Fools Like Me'.  Most significantly, E.C. Was Here is here expanded into a double live album, with versions of the Hendrix track 'Little Wing', Cream songs 'Badge' and 'Crossroads' and also extended blues jams that are really something to behold.  Forget the suits… listen to the solos.
One point.  There's another Blu-Ray disc, with 5.1 Surround Sound mix of 461 and quadrophonic mixes of all albums, but that didn't come with the review pack.  Also, I reviewed from promo CDRs, so whilst they contained lovely pictures of the actual 'super deluxe' packaging and booklet, I cannot pass comment on that.  So… do I need to buy the thing?  I have some of these albums on vinyl from a previous life being into Clapton.  Perhaps to splash out on this set would be more an indulgence of the completist.  But when there is so much great music across these CDs, this might be one puzzle worth completing.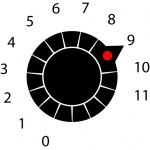 Release Date 25/11/2013 (UMC)
Eric Clapton Official | Facebook | Twitter | Soundcloud