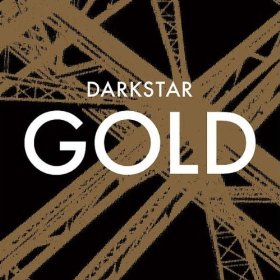 Last year, Darkstar laid out some concrete foundations with the ludicrously catchy "Aidy's Girl is a Computer". Their debut release on Hyperdub, the track managed to make its way around clubs, televisions and home stereo's alike, and is still firmly lodged somewhere in my brain for the foresee able future (I still love it!)
Since then we've been teased with snippets of tracks, internet hearsay and the wilds of our imaginations. Now the album is lying in front of my CD player, and I can barely contain myself with the excitement. But before I settle down to put an hour of my life to good use, it'd be rude not to let all the good readers of Silent Radio know what they've got in store with a preview of the latest single: Gold.
"Gold" see's James Buttery join the band on vocals, turning the original two-man set up  (James young & Aiden Whalley) into a trio – a move that sees the band still using the style outlined in "Aidy's Girl is a Computer" beat, but pushing it into new directions.
This first single off the album is an inspired cover version of a Human League B-side, titled "You Remind Me of Gold", interestingly conceded when the fellas heard the original 45rpm record played at 33rpm.
Rhythmic, robotic drums work the track forward as elegant synths add class and depth to the structure, and thick, luscious piano lines carve beauty into it all. Lead singer, James Buttery's slung-back, computer crunched vocals flutter on the track, seemingly punctuated by numerous, hazy mirco-rhythms. Elegant, epic and infectious.
The B-Side, showcases a remix from new, up and coming producer John Roberts. Taking us back with an early House vibe, the piano reworks into a dance floor driven melody, whilst the bass pulses deeper. And yet the track maintains its beauty and atmosphere.
The Darkstar boys continue in top form, with plenty more to follow on the album, and one to watch with John Roberts. Hyperdub, you are too kind to us.
LOVE : www.myspace.com/hyperdub
Release Date 18/11/2010 (Hyperdub)