– The Northern Quarter, Manchester 04/11/2016 –
CONFERENCE: "Discover your new favourite band". Off The Record Conference & Gig Festival's slogan couldn't be more appealing. It's 10am sharp and the main room at the Northern Quarter's Methodist Building is full. It's time to figure out How to get heard over the Noize!, with Shell Zenner (Amazing Radio), Elena Jimenez (Popped Music), Sean McGinty (BBC Introducing) and Silent Radio's editor Simon Zaccagni. They're moderated by the omnipresent John Robb (Louder Than War).
Here's how to stand out among the noize: Be passionate and show enthusiasm, but do not spam! Do your homework (research, research, research!), but do not stalk!
Of course, being accessible is key. There's no point in creating a Social Media profile if your contact details are not clear/available. It might seem obvious, but it's a rather common mistake. "Interaction with your audience is now more important than ever".
Owner/editor at Popped Music blog Elena Jimenez also recommends searching for what's going on in every city, as she doesn't care where the next new favourite band comes from. She just focuses on the sound, so she avoids watching any videos first: "I don't want to get distracted by the visuals", she explains.
Above all, be patient and polite. "Just keep plugging away, someone will spot you", adds Simon Zaccagni. The speakers also agree that "Sometimes you just need one person, at one gig, to get noticed and get something started".
Under the inspiring title If you're gonna do it, do it right – Putting a gig on properly, The Ruby Lounge's Jay Taylor moderates Tom Lovett (Sofar Sounds), Lucas Wilkinson (Fiesta Bombarda), Jeff Thompson (Off Axis Network), Miriam Rahimov (MEAN Music/When In Manchester) and Nick Fraser (Tim Peaks/Ogenesis).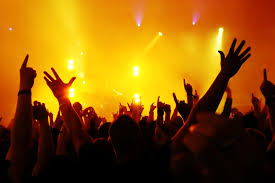 Ideally, the promoter should aim for "something special", rather than just another gig. "Make your ticket worth every penny of it, from the very start to the end", advises Jeff Thompson. Thus, it will be more likely to make your audience come back again. Another sensible piece of advice, courtesy of Nick Fraser: "Focus on the gig in question, not on where you'll be playing the next day. Take responsibility".  Mindfulness rules: one gig at a time. Live (up to) the moment.
Tom Lovett highlights building a brand as a promoter. "The audience trusts us", agrees Miriam Rahimov. Fans rely on your good taste -Make the choice for us.
As always, the word of mouth is key. Even if it's a highly competitive playground, the speakers recommend to engage with the audience and be part of the community. "People like more than one band, so don't worry".
With barely five minutes between talks –go for the free coffee and you'll miss them!, New music from an old friend – making the most of the help that's out there gives us a few good ideas when applying for some public funding. Luckily enough, now there are "lot of ways" of getting some fresh cash to kick start your music career, from organisations such as the Arts Council, PRS Foundation or Help Musicians UK (via the wonderful Funding Wizard tool) to getting fans involved in a crowdfunding campaign.
Alright, the money is out there, but how to get to it? "You must show a project which is relevant for you and also for the funders", considers Chris Bye from Arts Council England. "That's why is so important to do your homework first and make sure you're ready before rolling out your project", he adds.
But, if it happens that your funding application is rejected, keep the faith and "try again, please", encourages Ellie Moore (Help Musicians UK).
I miss most of the conversation between John Robb and hip hop artist Shadez the Misfit, but I jot down this dead-right-quote by the latter: "Do not imitate, create your thing".
Summer of Love – How to get on the festival circuit is joined by moderator Jim Mawdsley (Association of Independent Festivals), Andy Smith (Kendal Calling), Becky Ayres (Sound City), Nick Simcock (Liverpool Psych Fest) and Yaw Owusu (Liverpool International Music Festival). They all agree that any festival should be committed to promote new talents, as it's a good platform for new audiences.
Beyond the submissions policies, here's an interesting clue: "Approach the curators in different ways, manage to play in front of them". Plus, they take taste makers such as music bloggers as a reliable source when recruiting new bands, "because they just love the music".
A match made in heaven – Exploring the Musician/Manager Relationship puts together Nicola Wright (Red Light Management), Jenny Carroll (Air MTM) and Kaiya Milan (The Sorority House). Keeping updated and adapting constantly are key skills in a music manager, as well as feeling truly passionate about the band you're managing. That band could be found on Facebook or SoundCloud, but also via your friends, colleagues or other band you're already managing. "Go to 100 capacity venues and see gigs. Bands playing at that size of venue usually are looking for management", reveals Jenny Carroll.
The last talk I attend on this happily busy day is My Generation: Breaking the industry, led by the legendary Phil Saxe (Factory Records). Main lessons learned from this panel are that a (Music) Degree might not be enough ("You must do some odd jobs and plenty of networking: go out and socialise!"); "people like doing business with people they like" and despite that being a social, nice person is key, it's even more important to be honest. Reputation is a long-term career.
GIGS: XamVolo & The Pearl Harts:
It's dark and cold outside. It's raining rather heavily, too. But as soon as I get into the iconic Night & Day, the soulful voice of XamVolo certainly helps warming up. Surrounded by a jazzy ensemble, singer/songwriter and producer Sam Folorunsho a.k.a XamVolo is currently promoting his EP The Chirality. The sound is mint and his voice just flows at ease all over our heads. He's dressed in total black –sunglasses included, and he sings with his right hand in his pocket. Classy and smooth. 'Down' is one of his favourite songs, he says, as it's "quite jazzy, which is my thing", he briefly smiles. I can't help imagining the late Amy Winehouse joining him in a perfect duet. The soon-out 'Money' turns to deeper, rockier sounds. Great tune, great band!
He seems quite aware of the importance of building a brand as he repeats his artistic name once and again. Remember my name…
Chosen by Yaw Owusu and Mark Ryan, XamVolo says goodbye with the gorgeous 'Runner's High', whose creepy intro foretells a thunderstorm that inevitably hits your body and soul.
It's still raining and a heavy, electrifying storm is about to fall upon us at Gulliver's. Kirsty and Sara, also known as The Pearl Harts, give a raucous, high-octane set. It's a rather known hard rock formula, still, it works driving you insane. Stomping drums and fierce guitar, anger and passion on vocals, sometimes it's vaguely reminiscent of the superb, one and only, Alison Mosshart.
Among their showcase –they're promoting their debut album on PledgeMusic, it's the very apt 'Bonfires'. The crowd nods all at once, in due harmony.
Last song, 'Black Blood', is a rather Black Sabbath-ish song to end a stunning performance, full of presence and kerosene. Thanks Joe Morrison and Elena Jimenez for choosing them!
Special mention to the insanely wild and muddy Blackwaters as well as the twisted cherubs Her's. They both have the youth, the attitude and the (body) language.
So, here's the key message that I would highlight Off The Record: What today is an emerging band, tomorrow could be playing at arenas. Beware of the newbies!
OFF THE RECORD Official | Twitter | Facebook