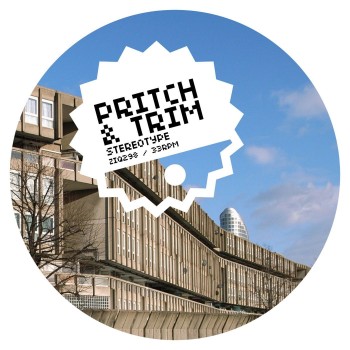 The man of many names and countless brilliant tracks, Mark Pritchard, takes to the studio with one of Grime best-est, MC Trim. The single comes with two tracks from the pair and instrumentals to boot.
Mark lays down a swaggering, light-hearted beat on 'Stereotype' with hooks redolent of a soundtrack to a 1970s comedy skit. A clever rhythm mixed with brass, woodwind and synths twist up and down to create this unique, jaunty sound. On the mic Trim cuts no corners and his style works extremely well on a beat that most MCs could not hold a candle to. Sounding as if there's a striding confidence in his flow he takes his time to cleverly dissect each bar.
Second up is 'Kiss My Arse' where Mr Pritchard puts down a solid stripped back beat with tones of jungle and dancehall styled hooks thrown in. Trim let's off some serious steam on this one, putting the record straight on rumours floating around, laying down his words with enough precision to take the head off a pin.
An interesting combination from two artists at the top of their games and rising.
Out now on Vinyl and mp3.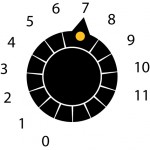 Release Date 05/09/2011 (Planet Mu)