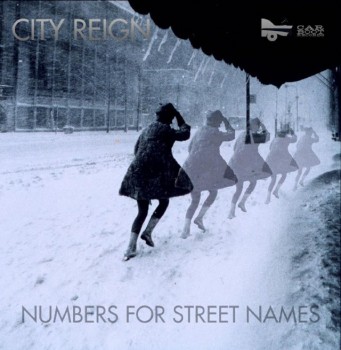 Numbers For Street Names, the second EP from the Manchester based foursome, reeks of nostalgic alternative rock, familiar with the likes of Oasis, Nine Black Alps and Joy Division – all great bands to emerge from the depths of the northern city.
The record oozes light anthemic rock with complex layerings of rustic vocals, fiery drums, powerful guitar solos and dreamy harmonies. The boys have reworked some tracks from their previous EP 'Daybreak' including their single 'Making Plans' which received promising attention from the press – BBC6 Music's Steve Lamacq, The Independent, etc.
It is the end result of three years of hard work within their own record label – Car Boot Records. City Reign have chosen to promote their music via the live gig scene, a highly credible route in comparison to waiting years to get signed by a big record label, many of which take indie rock bands and sculpt them in an attempt to make money, rather than music. You could say the boys are putting the rock, back into rock and roll.
'Making Plans' and 'Out In The Cold' are the sort of tracks that won't fail to leave your feet jigging and table tops tapping rigorously. Catchy choruses and an upbeat pop rock tempo do the record justice and before you know it, the tracks have progressed into some energetic guitaring – there are no tacky fade-outs either.
Woozy guitars lead the EP in a new musical direction for 'Sleep Easy' with powerful instrumentals and textures playing tribute to the bands instrumental competence.
It seems 'The Line' was written for live shows – perfect for those mesmerising hand swaying gig moments. Grungy vocals and sentimental lyrics dominate the track before finishing with yet another spectacular guitar solo.
'Anywhere Anyway' showcases the effortless brilliance of the band – the track was recorded just a day before the CD went to press. There's acoustic beauty in the guitars teamed with an impressive vocal ability – this track demonstrates the musical variety of the four-piece.
It's promising that everything is so well produced and performed from a band that is really still finding their feet in the industry. Although nothing revolutionary, City Reign deserve credit for working so hard independently and grafting such an influential sound out of a traditional and somewhat mislead genre.
True to the band's style they've arranged a handful of tour dates to promote Numbers For Street Names including Manchester, London, Glasgow, Blackburn and Amsterdam.
The LP is available for pre-order from 1st October and is out 21st November available on CD and digital download.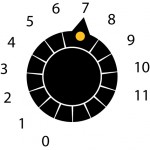 Release Date 21/11/2011 (Car Boot Records)