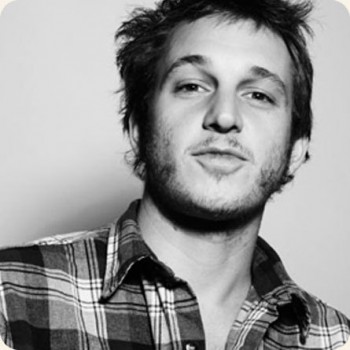 – THE DEAF INSTITUTE, MANCHESTER –
The first time Willy Mason toured the UK, he was a fresh-faced 19 year-old from Martha's Vineyard, Massachusetts. Armed only with a guitar and a small rucksack of clothes, he slept on floors and sold roughly-mixed demos of stripped-down, Dylan-esque odes to politics, society and the love of a good woman with wise-beyond-his-years conviction.
Six years on and times haven't a'changed much. Cherry-picked by Bright Eyes stalwart Conor Oberst's Team Love record label, Mason and his guitar have experimented with various combinations of musicians in the past, from violas and mandolins to a lone drummer whilst supporting the likes of Radiohead, Damien Rice and Beth Orton.
Tonight he chooses the latter in the form of his baby-faced brother Sam, using the packed-out upstairs ballroom as a platform to test material for an as-yet-untitled new album.
Only marginally less sweaty than being zipped inside an air-tight bin-bag, bodies jostle restlessly as Mason painstakingly fiddles with his strings for what feels like several millennia. Chuckling, he turns to the crowd and declares "That folks, is how you tune a guitar" before launching into 'Hard Hand to Hold', a country-tinged singalong from his 2005 debut 'Where The Humans Eat".
With a knowing smile and an oversized red lumberjack shirt, Mason is so laid-back he's almost horizontal. "I feel like we're on a date here" he murmurs in his deep Southern inflection. "We haven't seen each other for a while… I don't know if we've still got that much in common anymore, but we're still gonna try and get through the appetisers".
With a voice resembling a sedate Johnny Cash or a melancholic Woody Guthrie, Mason is at his poignant best when accompanied by minimal instruments.
The hush of 'Pick-Up Truck' quietens the audience to barely a whisper, while 'Riptide' yields the worldly-weariness of a man twice Mason's age. "I wrote to you last night because I couldn't sleep/My conscience felt the paradox of law between the sheets" he drawls on 'So Long', sipping from a beer bottle before crouching down in front of an enthusiastic audience-member brandishing a shot of sambuca.
Shooing a persistent photographer off the stage with the premise of "having some alone time" with the crowd, he rounds off the set with the obligatory 'Oxygen' before setting up a one-man merchandise table at the back of the room. Full of charming good-manners, Willy Mason is the boy your mother wishes you would bring home, albeit with far more interesting stories than your average 25 year-old. Low-fi, haunting music from an understated Southern gent.