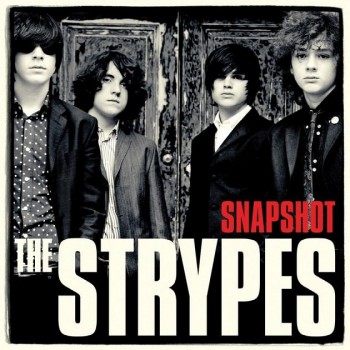 The debut album from The Strypes, Snapshot, is a fast paced nod to the 60s rhythm and blues era. The preceding EP, Young, Gifted and Blue, came out in 2012 causing quite a stir. The timing of this record couldn't be better, with the rise of stars such as Jake Bugg, the reemergence of The Rolling Stones and the return of the mighty Arctic Monkeys, 2013 has been all about the sounds of the past by bands of the future.
The Strypes hail from Ireland, and with a maximum age of 17 years old they are  certainly showing the new generation how it used to be done. Had this album been released during the blues boom, it might not have gained much attention amongst the hoards of other bands doing exactly the same thing, but during the generation of the indie kid and drum and bass heads it seems they have struck gold.
On first listen I wasn't actually that impressed. This would probably have been due to the fact that I was going in with preconceptions. This is a band of young boys who were signed for an extortionate amount of money, and look somewhere between the Beatles, Oasis and Johnny Cash. Kids trying to recreate a style of music and energy that comes from life experiences and hardships, a style that hasn't been in its prime since way before they were born. It didn't really sound like my kind of thing, but this is certainly a grower.
With a steady, soulful drummer, gorgeous guitar licks and snarling vocals, this band have talent way beyond their years. They crossover from the old blues country track 'Angel Eyes' to rock driven tracks like the loud, brash opener 'Mystery Man'. 'Perfect Storm' showcases a mean harmonica and a drum beat that makes you want to stomp your feet, clap your hands and grab a dance partner to swing around. Their lyrics are mature and interesting, all with some poignant message behind, yet with the youthfulness and excitement of teenage boys. This record is them strutting their stuff to the highest degree.
It's hardly surprising that Chris Thomas produced 'Snapshot'; he can already note The Sex Pistols and the Beatles as previous work experience. It's quite refreshing to hear such a young band playing all their own instruments, releasing their own materials and getting themselves signed. The Strypes really is a story of a band doing it the old way.
Having already had a pretty good year, selling out the 100 Club in an hour, packing out the tent at the John Peel stage with adoring fans at Glastonbury, this four-piece are now set to spread their infectious sounds, rocking those riffs around Europe courtesy of a support slot for the Arctic Monkeys.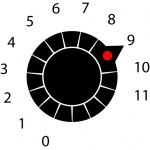 Release Date 09/09/2013 (Virgin EMI)
 The Strypes Official | Facebook | Twitter | Youtube | Soundcloud