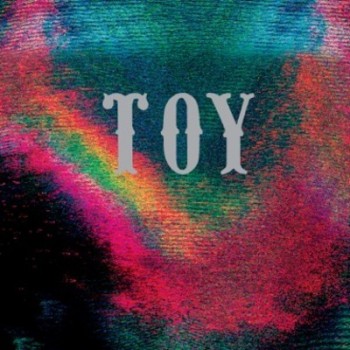 Googling Toy was a fruitless task at the start of the year. There was a certain buzz around the band after a successful support slot with The Horrors, but internet presence was otherwise non-existent. Their headline tour in spring attracted many curious enthusiasts who had their ear to the ground, and they were very much rewarded for their diligence.
Toy are an East London based 5-piece prog. krautrock psychedelic pop goth indie band of sorts, with an obsession for building relentless and interesting verses into shimmering euphoric crescendos. Tom Dougall sings in a captivating flat monotone voice, balancing the mood with an uplifting synth, and thrashing Sonic Youth guitars. Their look and sound exposes an obsession with the late 60's through to the 80's – Tom could be a cloned, serious version of Noel Fielding.
'Colours Running Out' kicks off the self-titled debut LP – a rapid drum beat and a combination of all listed above immediately inject excitement, refreshing ears that are weary from shoegaze. 'Frozen Warnings' has an upbeat McAlmont and Butler 'Yes' feel to it, leading to the 7 minute 40 second epic and live favourite 'Dead & Gone' – a tune worth buying large headphones for. This could drag you out of any mood, empowering you with the courage to struggle onwards. It's most definitely a highlight.
'Lose My Way' brings about a reflective pop moment, but then instrumental 'Drifting Deeper' sends you back into a psychedelic trance that's continued for a time with the invigorating intro to 'Motoring'. The return of 60's pop art vocals is well timed and keeps it interesting.
'Heart Skips A Beat' is a mushy ballad that has enough style and character to remain cool. 'Strange' is just that, and acts as the beginning of an experimental and less structured end to the album. 'Kopter' allows Toy to spend any spare energy that they have left with a 9+ minute display of instrument endurance. It's guaranteed to leave any audience with a lasting impression.
The support slot with their friends The Horrors made an awful lot of sense and their below-the-radar marketing ploy, intentional or not, worked if only because they have an intriguing sound that had people itching to discover more. Half of the album tries very hard to grab the attention of a wider audience, spanning cult-indie through 3 decades, with the remainder attempting to maintain a credible underground image. A Mercury Music Prize nomination would be a perfect platform for them, as it was for The Horrors… they appear to have ticked all of the relevant boxes.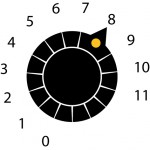 The self-titled album is available from tomorrow through Heavenly Records