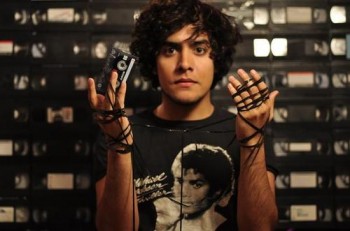 Neon Indian has put out an essential collection of new, old and remixed tracks from himself, including mixes from Twin Shadow and many more ahead of the release of his follow up album 'Era Extrana', out October 10th on Transgressive Records.
Featuring remixes of tracks from Alan Palomo's 2009 debut 'Psychic Chasms'; this playlist includes reworks from Palomo's contemporaries including the likes of the aforementioned Twin Shadow, Yacht & Toro y Moi making this a catalogue for anyone new to the world of Neon Indian and keen to familiarise themselves with his earlier work.
The playlist also includes new tracks 'Fallout' and 'Polish Girl'.
Encapsulating the listener in a huge bubble of sound, 'Era Extrana' sees Palomo take a more focused and technically skilled approach to his music. Elements of his earlier, computer game-tinged, DIY sounds are still present, but these moments have evolved into tracks that will see Neon Indian become a serious contender in the world of electronic music, and not just a figure in the current chillwave scene.