We're a curious bunch here at Silent Radio and decided it was time to start scratching that itch, so we asked The OGBMs guitarist and vocalist Denz what his favourite piece of music making equipment is. This is what he told us:
---
What is it?
Fender American Special Strat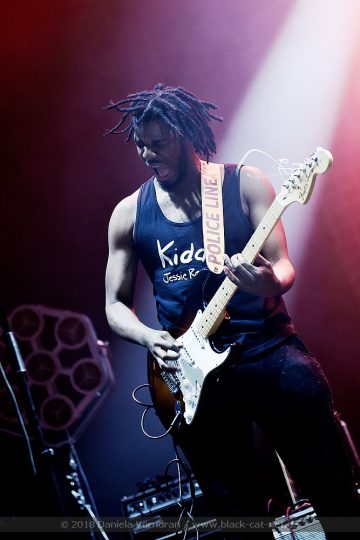 How long have you had it?
8 years
How does it help shape your sound?
I've recorded with this guitar on each of our records and this is the electric guitar I use on all demos.
Do you use it live?
Yes, this is my baby and travels with me at every show.
Do you use it in the studio?
Yes, I use a few guitars; however, this one is always in the mix.
What can we hear it used on?
Cash, Not Again, Torpedo.
Is there anything you dislike about it or would like to change?
No, this does what I need it to do.
If the worst happened and it broke down, could you replace it?
Yes, but it would be sad because this is the first good guitar I owned and purchased with my own money.
Anything else you'd like to tell the world about it?
Her name is Halle Berry
Any honourable mentions of other items that didn't make the top spot?
Boss Chromatic tuner
VOX AC30
My Acoustic guitar that I write every song on is a cheap Fender Sonoran and I love it.
---
The OBGMs new album 'The Ends' will be released on 30th October via Black Box. 'Not Again' taken from the new album and featuring Denz's Fender American Strat Special can be heard below.
 The OBGMs Official | Twitter | Facebook | Instagram