We're a curious bunch here at Silent Radio and decided it was time to start scratching that itch, so we asked L.A. Witch bassist Irita Pai what her favourite piece of music making equipment is. This is what she told us:
---
What is it?
1967 Gibson EB2. I bought it off the bass player in Dick Dale's band before he passed away (RIP) 🙁
How long have you had it?
2 years
How does it help shape your sound?
It's got a deep, round sound that shakes your soul
Do you use it live?
I used it for Desert Daze festival 2018. The sound is too bass-y (sound guys HATE that) to use for all songs when we play live but I try to use it when I can.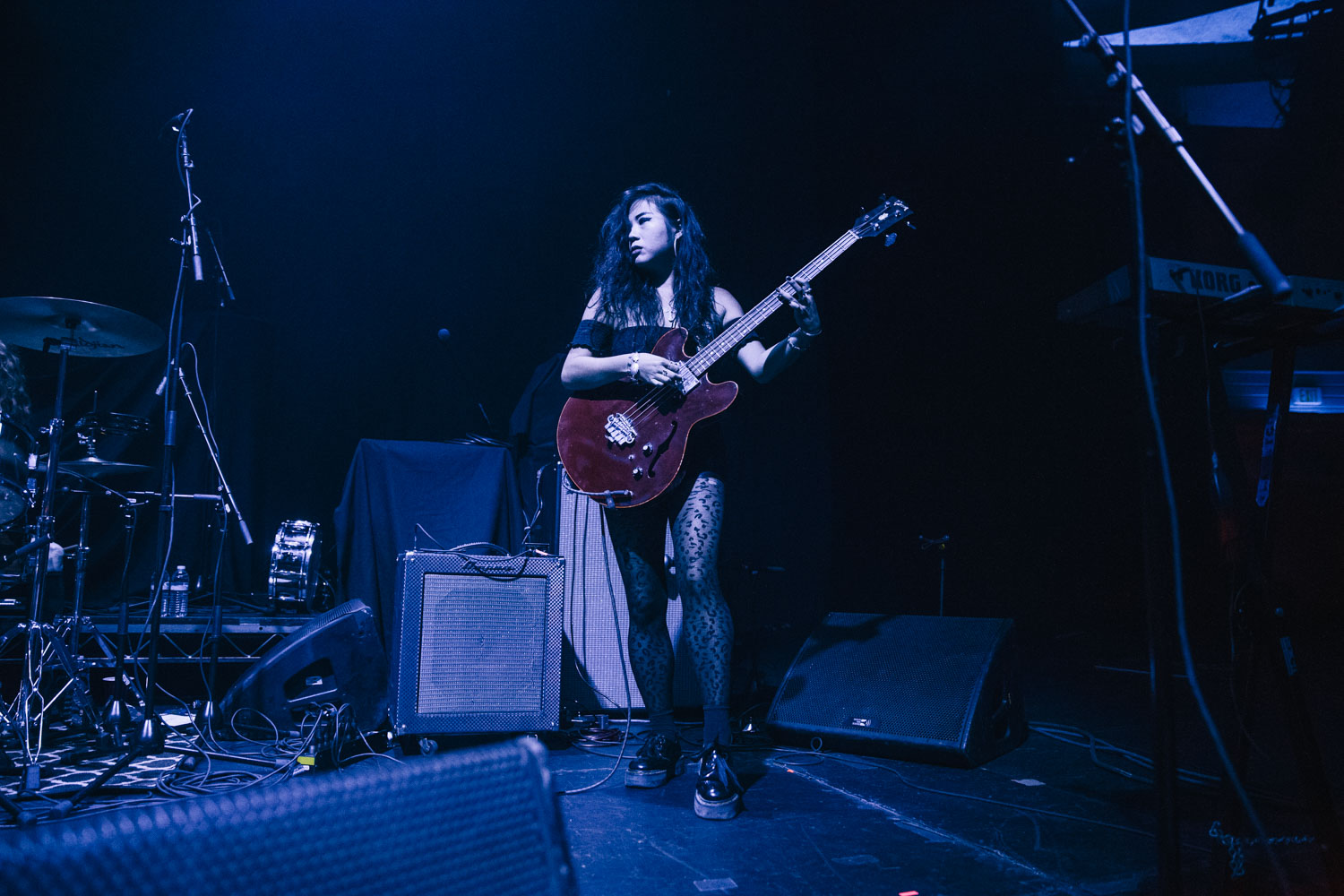 Do you use it in the studio?
Yes!
What can we hear it used on?
Our Halloween EP 'Octubre'
Is there anything you dislike about it or would like to change?
It's missing the original pick guard so I've been on the hunt for a black one forever. I wish I could fly with it but I'm terrified of it getting lost or damaged, have heard too many horror stories over the years.
If the worst happened and it broke down, could you replace it?
All material possessions are replaceable for the most part. I've seen a few for sale every now and then, would have to swap out the strings for flatwounds of course.
Anything else you'd like to tell the world about it?
When you've had a piece of gear for a while, it reminds you of the places you've played, the people you met, even what happened that day. It's a life souvenir.
Any honourable mentions of other items that didn't make the top spot?
My Behringer Warp Distortion WD300 which sounds sick with the 70's Fender Jazz Bass re-issue I'm currently playing
---
L.A. Witch's second album 'Play With Fire' is set for release August 21st via Suicide Squeeze Records.
 L.A. Witch Twitter | Facebook | Instagram