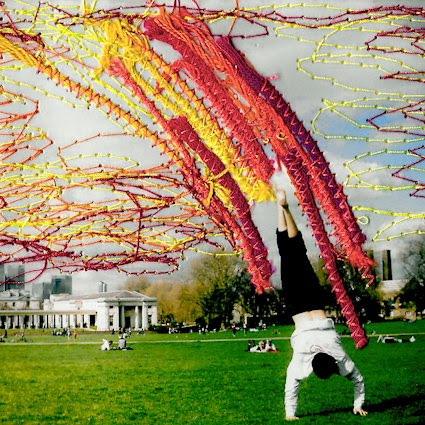 Opening with strong, powerful electric guitar, Uzumaki's debut EP 'Square One' strikes every emotion within only four tracks. On the first track 'Hey There' you can tell that there are multiple guitars used in the song. Different guitar riffs pile together to create a striking and passionate effect. An intense and long intro opens the track before it calms down for a brief moment. This doesn't last long however and again the song explodes into a whirlwind of upbeat, blissful music. Firm, mellow vocals over emotional guitar follow before the song comes full circle and slows to a downbeat end. An incredible choice as first song on the EP already showing us this band's immense talent.
'Ugly Hunger' the second track again builds up from a fairly steady and peaceful beat until the more extreme guitar and bass kick in along with the chorus. Although the music feels cheery the sensational guitar riffs create a gentler vibe that matches the heartfelt lyrics. "I'll take my knife and stab myself a thousand times to feel alive." A pure and honest repeated line makes the track earnest and even more hard hitting. It's evident that the band has alternative music influences especially in the vocals which remind me of a 2000's rock track.
Suddenly the music takes a turn and becomes much darker and more sorrowful in the third track 'On And On'. The songs lyrics depict someone getting in their car at night and driving around to avoid their feelings. The vocals are more downbeat and troubled, and you can easily hear the hurt in lead singer Cheung's voice. It leaves the hair on your arms standing when the song ends with a long ringing noise. Very desolate and empty. But absolutely hitting you in the gut.
A different approach is used on the last track, 'Flip Side', which opens simply with firm drumming but is soon accompanied by the band's usual skilful guitar and bass. "I've been down but I don't mind on the flip side I should be better now" are more lyrics depicting times when we struggle and have to try and turn things around. Ending the song is a stunning instrumental where you can feel the guitar and bassists go wild, with vehement dominant riffs.
Overall, an astounding EP especially from such a new band. Uzumaki have an extensive list of tour dates out currently where I am sure they will perform remarkably.
Uzumaki: Square One EP – Out 25th August 2023 (Everything Sucks Music)