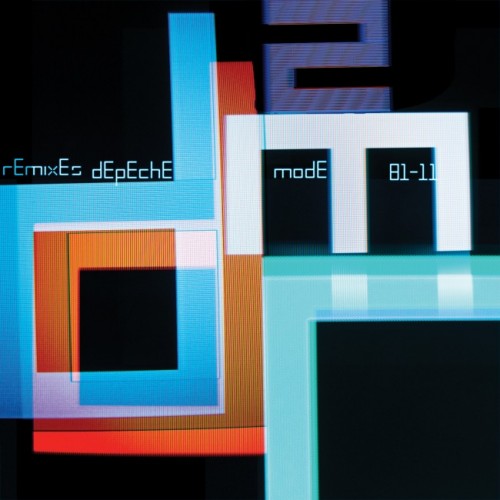 It's quite a hard task, even for some of the experienced synthesiser generals present here, to remix well-known, established songs. Sometimes the concept evokes square-pegs-in-round-holes, as the remixer attempts to force the song in a direction it was never intended to go in – sometimes this is a good thing, often it is not. Sometimes there's a 'will-this-do' gesture, as the remixer simply lifts the lead vocal, adds a pedestrian beat with a swooshy synth and takes the pay cheque.
However, Basildon's finest do lend themselves well, in theory at least, to the remixing format, their battery of classic songs having electronic precision that can be tweaked with software easily, as opposed to the human imperfection of rock rhythms and the cut 'n' paste treatment this often requires.
Not that all of these songs are what the purist would call 'classic' anyway – there's plenty here from recent years, though perhaps remixing these autumn-period ditties can offer a second chance to a mediocre song that could have worked but didn't, as opposed to the thankless task of reworking well-loved standards and upsetting everyone who loved the song in the first place. That said, perhaps reworking a well-loved standard is an advantage, as it gives the remixer strong material to work with, as opposed to being an exercise in turd-polishing. A tricky business indeed.
Opening with 2001's Dream On, Bushwacka removes the bluesy acoustic guitar of the original, retains the tempo, adds sparse synths, takes the original vocals swathed in a little echo/delay and gradually adds textures as the song progresses. So far, so inoffensive and relatively predictable. An average remix of an average song.
Stargate have a rather different scenario with Personal Jesus, of course. What's to be done with this   dramatic paragon of primordial blues guitar and skittering synths? Unfortunately, it sounds a little like Duncan Bannatyne has charged them with producing a version suitable for his chain of gyms. Thus, chart-friendly synths parp into the forefront reeking of Devon Blue, with all of the original darkness and depth cauterized away to appeal to those who can bear Radio 1 without cauterizing their own eardrums. The cheesiness is such that the urge to cleanse oneself afterwards by listening to Johnny Cash's acoustic version is strong.
The most surprising reworking is that of Peace by Six Toes. Folky and resplendent with stirring strings, it achieves a depth that the original strived for but fell short of. These aren't glossy Hollywood strings either, neither is it a glossy Hollywood production. Dark, affecting and engaging, it's an unexpected move for a remix album, lending the whole affair a sense of gravitas it may have otherwise lacked.
Röyksopp offer another of the highlights of the album, with their version of Puppets. The moodiness of the early 80's original is transformed into something warmer, accessible and very Röyksopp. A understated triumph of gently-pulsing rhythms and melodic invention, it's as comfy as your favourite pants after they've being been left to warm by the fire on a winter's eve.
Elsewhere, the dub version of Everything Counts by Oliver Huntemann and Stephan Bodzin retains fractured elements of original synths and vocals, but contains very little that made the song great. Towards the end we're treated to the first undistorted snatch of chorus lyric, then its back to distorted beats. It's not terrible and the point of remixing is of course to offer a different perspective, but the dilution here just induces a yearning to dust off the 1983 original.
There is at least a decent variety of remixing styles on the album, including an offering of Tora! Tora! Tora! smeared in dubstep, but apart from the highlights mentioned there are too many forgettable versions. Does the problem lie with the amount of mediocre recent tracks? Would a CD based solely on 80's and early 90's classics have produced better results? Probably not, as finding the right combinations of song and remixer are by no means an exact science,often failing to ignite whatever the constituent parts or producing the occasional gem from nowhere when you least expect it.
Either way, this collection is largely for the dedicated fan only, though such people will probably either get the deluxe 3CD version or protest that the songs have been reworked in the first place, so I'm not sure who this standard version is for.
Label – Mute Records
Release Date – 06/06/2011