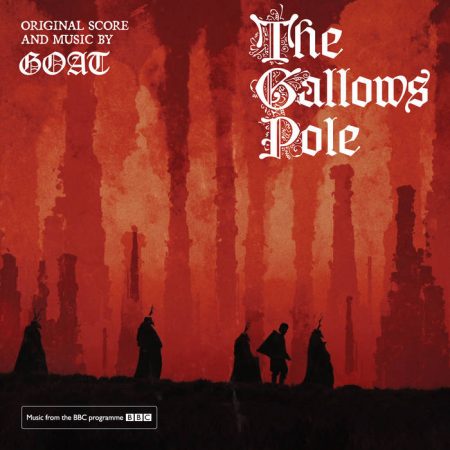 July begins with a hefty batch of releases. It is an especially busy week for bands with Pigeon in their name, although no sign of a Lieutenant Pigeon reissue.
Anohni and the Johnsons My Back Was A Bridge To Cross For You
Inspired by Marvin Gaye's 'What's Going On' tackling global and environmental concerns, the album touches on elements of American soul, British folk and experimental music topped off with ANOHNI's soulful voice.
Goat The Gallows Pole
This digital album includes five brand new tracks from the score to the TV series and three existing tracks Shane Meadows selected from their back catalogue.
Monochrome Set Radio Sessions
A 32-track compilation of their recordings for Marc Riley's 6 Music show between 2011 and 2022.
PJ Harvey I Inside The Old Year Dying
PJ Harvey's first album since 2016 is a very tactile, human record, that is partly because just about everything on it is rooted in improvisation: spontaneous performances and ideas, recorded at the moment of their creation.
Suede Suede 30
Newly mixed and mastered 30th anniversary version of the band's debut album.
Pigeon Detectives TV Show
Sixth album of anthemic indie-rock tunes produced by Rich Turvey (Blossoms, The Coral).
Lifeguard Crowd Can Talk/Dressed in Trenches
New Matador signing, a Chicago-based trio bring together two EPs. Their music balances melody and chaos, rhythm and drone, hooks and noise. 
The Residents The Commercial Album
Reissue of 1980 album featuring a breathless collage of toe-tappers, memorable melodies, instrumental experiments and guest performers (Fred Frith, Chris Cutler and XTC's Andy Partridge among them), the record has since acquired legendary status among both fans and confused onlookers alike. Alongside the original album comes a reworking of most of the album.
The Residents Eskimo
Reissued 1979 album, perhaps their best-known – certainly the one which introduced the classic eyeball head image – 'Eskimo' saw The Residents explore the myths, legends and music of the native tribes of the northern American coastline and tundra.
Jim O'Rourke Hands That Bind (Original Motion Picture Soundtrack)
Soundtrack to a slow burn prairie gothic drama, O'Rourke's vaporous, serpentine musical backdrops and atmospheres reflect the obsessions and distractions of the film's principles and drift between minimal jazz and ambient/new age.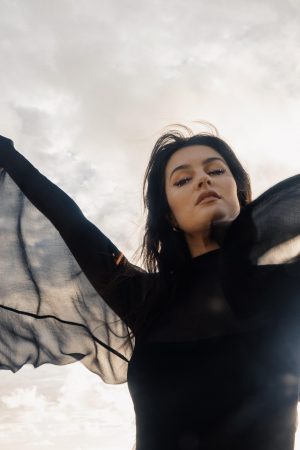 Alayna Self-Portrait of a Woman Unravelling
Her new material sees her slowly transition from an R&B and soulful singer to a singer-songwriter where her lyrical skills truly shine reflecting formative years listening to heavyweights such as Bob Dylan and Leonard Cohen.
Death Index Civilized By A Lie
Death Index is a union of fringe punk experiments, ranging extensively, from industrial to pop, from Crass Records to Wax Trax, from modern to primitive.
Pigeon Wigs Rock By Numbers
Mini-album from Cardiff quintet, 11 tracks of psychedelic-pop and vintage rock skewered sounds. Described by the band as "a love letter to all that music has done for us, full of fuzz and boundless energy".
The Raven Age Blood Omen
Essex-based metal act who are supporting Iron Maiden release their third album boasting arena sized choruses, taut riffs and a sound expanded to include strings.
The Mighty Bard Beyond the Gate
The prog rock band takes the listener on a journey through light and shade to epic and baroque, complete with innovative rhythms, time signatures, song structures, and virtuoso playing.
Aluna Mycelium
A celebration of 90s era dance music. Recorded throughout 2022 in London, Paris and Los Angeles, her second album infuses her electronic soundbase with an organic and raw analog energy.
Teri Gender Bender Outsiders EP
Staunch indie rock with riot grrrl attitude and pithy lyrics.
Celestial North Otherworld
An album that beckons you into a shimmering and ethereal world of spiraling wyrd-pop – a cosmic detour into a land of impossibility and beauty, bathed in folklore.
Meursault Meursault
An album about creative endeavours and how they shape the artist's view of the world. Influences for the album include Neil Young's 'On the Beach,' Threads, SWANS, Cormac McCarthy's 'The Road', Richard Adams' 'The Plague Dogs' and Robert C. O'Brien's 'Z For Zechariah'.
The Cuza A Life Full of Colour
Mancunian band with a Transylvanian vocalist. Their no barriers approach sees them drawing from Northern Soul to Death Metal, from Bowie to Slayer in vignettes of life.
Tymon Dogg Battle of Wills
Artist who has worked with Jimmy Page, Paul McCartney & Joe Strummer