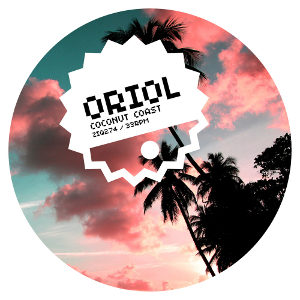 Keeping them coming thick and fast, Planet Mu shoots out the next bright star into the sky, Oriol. Real name Oriol Singhji, this latest addition to the planet Mu team originated from Barcelona and now resides between London and Cambridge. This EP sees his debut on the late, propped up firmly by reworks of Faulty DL, Shortstuff & Jake Slazenger.
Oriol's approach is somewhere between 70s exploits of legends such has Herbie Hancock and Stevie Wonder, more modern day charmers like Theo Parish and Larry Heard whilst tipping his hat at the low sung sounds of Dubstep. The future fused with the past in a fresh and exciting new approach.
Title track "Coconut Coast" oozes funk through its two step rhythm. Sparkling synths glisten through the shuffled hip hop backdrop making this reminiscent of the early works of Hyperdubs Ikonika and not far behind Starkey's command of the chords. The track plays through beautifully, uplifting and enlightening all in one.
Firm favourite Faulty DL takes to the remix stand. Keeping the two step framework but dropping the tempo and kicking into an off-key approach. Backward facing chords meet each other playing out into something quite strange but completely wondrous.
The B side hosts another Oriol track "Memories" with two exciting remixes from Jake Slazenger (aka Mike Paradinas & Shortstuff). Jakes leans more to a House structure, taking it deep and soulful whilst Shortstuff pulls out all the stops on a stunning leftfield remix. Swung sub low bass fuels the pulse of the track with oriental hooks and scattered vocals all pieced into the luscious atmosphere. Shortstuff does us proud.
As first time introductions go, they don't really get much better than this. Guaranteed to make your head nod and bring a smile to your face. The prefect taster of what this man's got to offer on his forth coming album "Night and Day" out at the end of June.
LISTEN: http://www.myspace.com/oriolmusic
LOVE: www.planet.mu
APPRECIATE: http://www.planet.mu/discography/ZIQ274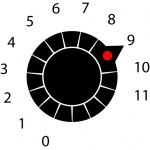 Release Date 05/07/2010 (Planet Mu)