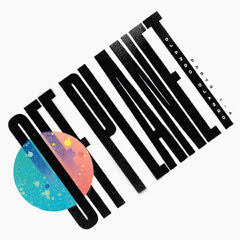 The British group Django Django are renowned for their varied and avant-garde musical tastes. Vincent Neff (vocals and guitar), Jimmy Dixon (bass), Tommy Grace (synthesisers), and Dave Maclean (drums) make up the band, which was founded in 2009. The name Django Django, which highlights the band's interest in fusing various genres and styles, is derived from Belgian jazz guitarist Django Reinhardt. A blend of indie rock, psychedelic pop, electronic components, and a hint of folk and art-rock influences can be heard in their music. And the whole psychedelic scene, okay… all I can say is wow!
When Django Django's self-titled debut album was released in 2012, it attracted a lot of media interest and received favourable reviews. The album demonstrated their unique sound, which had appealing songs, complex harmonies, and rhythmic grooves. With their successive releases, Django Django have remained committed to pushing the frontiers of music over the years. The band's second album, 'Born Under Saturn' (2015), added dance music and African rhythms as it further explored its distinctive musical environment. Songs like 'Shake and Tremble' and 'First Light' showed off their capacity to make upbeat, danceable music while yet retaining an artistic and creative edge.
In 2018, Django Django issued their third studio album, 'Marble Skies'. With a more polished and sophisticated sound, this record demonstrated their band's development. Songs like 'Tic Tac Toe' and 'Surface to Air' showcased their talent for creating catchy hooks and venturing into uncharted aural terrain. Self Esteem features on the album too, they were previously featured on an album Django Django made in the near past called 'Marble Skies', one I own in my personal vinyl collection. 
Django Django's music has received accolades for its sophisticated arrangements, engaging melodies, and thought-provoking lyrics throughout their record. In addition to their catchy melody, their songs frequently deal with issues of identity, society, and the human experience. Django Django have developed a devoted following and received praise from both critics and other musicians for their genre-blending style and compelling live performances. They continue to enthral listeners with their music, which is evidence of their spirit of exploration and creativity.
Now here we are.
'Off Planet'. Quite literately creating new colours in my brain like glue. 
I rate the album, it feels a swing away from the usual rundown from previous albums. "I hope you have a heart; can you take me to the place where the ceremony starts" is a lyric that resonates in the head after listening to the early track 'Hands High', and it's because of the catchy funk, you feel up the air, awareness heightens and it's omniscient. 
The echo sound that fades collectively is a workhouse through 'Off Planet'. 
I can feel stronger hearing the sound in my head, it pulls everything around but pushes it apart no matter how it seems. I'm so fascinated by the bright fire Django spark – it's inclusive and radiant. 
Now let's talk negatives. The album art – it's so disappointing. Look at 'Marble Skies'. It matches the who vibe of the music. Just having the album name as text is lazy and I worry about the cutting-edge it makes in sales if the whole thing looks boring or hopeless. I took a chance on Django because of the uncertainty in the textures that develop a mystery.
There's no shame in a party, and when I hear a song that makes me smile, I want it to be enough for a whole mountain. Just like Django Django.