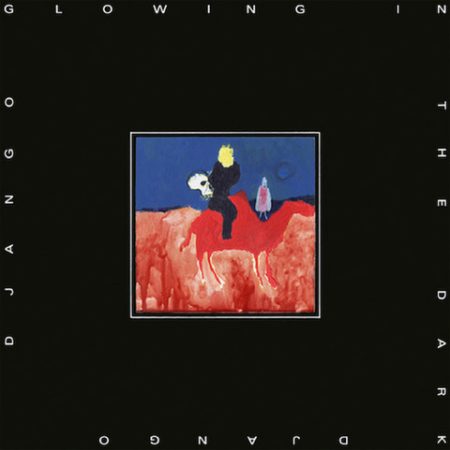 In these strange times, it's great to still have new music to look forward to, and since we're two weeks into February now (which is starting to feel longer than a Pink Floyd song) it's great that we have a new album to spin. If you don't know Django Django then you're in for a treat, the Mercury Prize-nominated group first formed in 2009 and released their first album in 2012, with their art-rock and electronic rock vibes and they have gone on to produce a varied set of albums ever since, each improving on the next and bringing something different to the table.
This new album sonically delivers the best of the band's sound, a combination of slick production and subtle melodies while also feeling organic and not overproduced in the sense that it tries to pander to a certain market or sound. Glowing in the Dark takes you on a beautifully varied sonic journey to extract you from our awful present and show you a path to a brighter future. From tracks like "Free From Gravity" which feature swirling synths, subtle bass, and vocals so effortlessly dreamy it makes you feel like you're floating on air. This is only the tip of the iceberg though, with tracks like "Waking Up" featuring Charlotte Gainsbourg delivering a more stripped back sound, with the electronics taking a back seat for some more organic instrumentation which is a nice change of pace for the album. " The World Will Turn" is a stripped-down acoustic track which makes for a nice interlude in the album.
But, this being Django Django this album is littered with bangers, from the funny and groovy "Kick the Devil Out," to the title track "Glowing In The Dark" which you'll have on a loop in your head once you hear it. "Headrush" also delivers upon arrival, with the energetic instrumentation that builds to a gleefully addictive chorus with "It's a headrush!" Even with some songs towards the end of the album which don't deliver as much pleasure as the previous batch are still excellent pieces of crafted electro- rock.
Django Django have done the rare thing of over-delivering on an album, bringing a pleasant blast of their signature sound while adding new ingredients to the mix.
If you do one thing today then listen to "Glowing in the Dark," you'll soon see a brighter future.
Django Django – Glowing In The Dark: Out Now (Because Records)