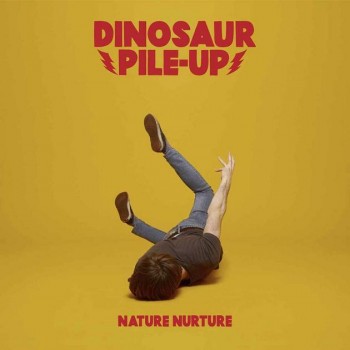 Leeds rockers Dinosaur Pile-Up are back with newbie Nature Nurture, which aims to rock your socks and Y-fronts off. After a number of lineup changes, singer/guitarist and bandleader Matt Bigland has settled on drummer Mike Shiels and James Sacha as the bassist to help him continue on his merry way.
I remember these guys getting a lot of press space and air-play when they released their debut Growing Pains in late 2010. They convinced me to fork out a tenner to go and see them on a couple of occasions, and I thought they w, eren't half bad, if a little unoriginal, but still a decent soundtrack for a boozy night out. Three years, however, is a long time nowadays for a band trying to break through, and they may have missed a chance.
Nature Nurture starts off with 'Arizona Waiting', a good if not unspectacular opener with the customary soft/loud dynamics and key change break down. Second song 'Derail' has a catchy melody and fits right into the 90s sound that the band seems to want to portray. The only down point on the track is that, when it slows down for a second, Matt should hold that tempo for a while longer as my heart was almost captured; I began to feel his pain as he kept singing, "You're only bringing me down".
'Peninsula' brings the rock and roll and distorted vocals back to the fore. Foo Fighters/Nirvana would be a lazy comparison, but that's exactly what these guys preach, the loud soft/dynamics that soundtracked many lives throughout the 90s and early noughties. 'Heather' is an ode to a heart breaker, while 'Summer Girl' provides us with lines like, "Yeah I've been at work, I've been working all day, working all day so I can get paid, I met a girl" etc etc, which sums up the lyrical extent of the album – Matt and co prefer to speak using Drop D tunings and muted power chords.
'White T-shirt and Jeans' has a whiff of Weezer and customary feedback, while 'The Way We Came' is an acoustic slow burner with a nice interlude. Matt invites the listener to go back the way they came where we made a pact to stay the same. 'Start Again' packs a few punches and will get the kids bouncing around, as will closer and title track 'Nature Nurture' with its simple and effect chorus, which sees Matt screaming out "Nature Nurture" continuously. The album comes to an abrupt stop after 30 seconds of the sound of Mike banging away by himself.
They do what they do pretty well, and if you're into that sound then these guys will certainly float your boat. After supporting the likes of Feeder and Cage The Elephant following the release of Growing Pains, I can't see past the notion that they will continue to be a more than decent support band. But, unless they bring more to their game, they will struggle to fill that headlining spot.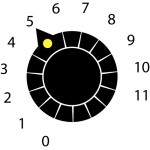 Release Date 17/06/2013 (So Recordings)