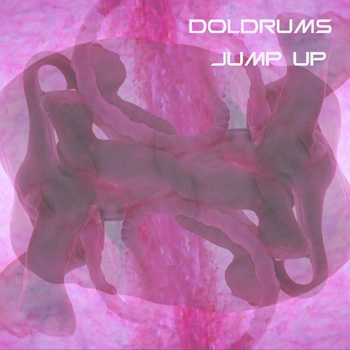 With great reviews resonating from SXSW and The Great Escape and a European tour with Grimes now well underway, Doldrums has uploaded the second track from his forthcoming 3-track 12" single for free download and confirmed a London headline show.
Released on June 4th through Berlin label Souterrain Transmissions, 'Jump Up' is the second track on the 'Egypt' limited edition 12" blue vinyl single, described as "a ravey romp that rides an irregular, off-kilter pulse" by Stereogum.
Re-contextualising the bombshelter desperation of the Montreal noise scene into an 8 minute warehouse club jam, Doldrums'music deals with the loss of the individual, a bodiless, Soma-fried peeling back of surface emotions to expose an attitude both utterly bleak and mesmerizing. On 'Egypt', his androgynous voice comes across mid-panic attack, floating in a sea of chopped up samples, disembodied vocals and primal percussion that almost does bring to mind an ancient, crumbling civilisation.
In 2011, after hearing Doldrums' interpretation of their song 'Chase the Tear', Portishead released his song as the b-side to their single. At the same time, new tracks fell into the hands of cult London indie label No Pain In Pop, and were quickly confirmed for release as 'Empire Sound', his debut EP.
'Egypt' tracklisting:
Side A:
1. Egypt
Side B:
1. Jump Up
2. Copper Girl
June live dates:
1st – Birthdays, London
2nd – Dot To Dot Festival, Bristol
3rd – Dot To Dot Festival, Nottingham
4th – Dot To Dot Festival, Manchester