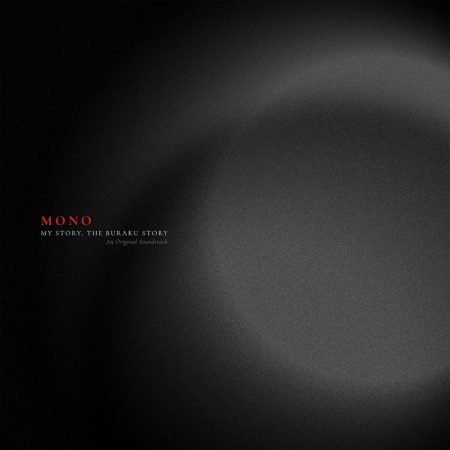 Over the course of two decades, Japanese band Mono have been leading exponents of instrumental post-rock. Unjustly, they have not received the acclaim accorded to peers like Mogwai but have taken that quiet/loud dynamic which can be every bit formulaic as a verse/chorus pop song and made the journey from a whisper to ear-shattering volume and back again a thrilling process. 2019's 'Nowhere Now Here' became my soundtrack to early morning winter walks to work, trepidation at the day ahead temporarily giving way to exhilaration at watching the sun rise to a perfect accompaniment in my headphones.
Mono's twelfth studio album is a soundtrack to a feature-length documentary by director Yusaku Mitsuwaka which explores discrimination against a group of people, 'the burakumin', who were separated into lowly groups and segregated from the rest of society. Rather than being based on race or ethnicity, this is discrimination by place of residence and bloodline. While it has existed for centuries, it is rarely acknowledged in Japan.
In creating a soundtrack for this documentary, it would be tempting to produce an angry sounding record but that would overshadow the film so, instead, Mono have produced their most subtle music yet, relying on delicacy and restraint. Quite often the tracks work especially well in pairs, exploring a similar theme, before the next couple of pieces go in a slightly different direction. This is exemplified by opener, 'Doumyaku', with its eery, disorienting choral vocal loops and piano conjuring a dreamy but unsettling mood leading into 'Watashi' which recalls 'Loveless' era My Bloody Valentine in its warped wash of sound.
This is followed by two increasingly still pieces; 'Kokyo' with its deliberate, minimal piano and strings followed by 'Yurameki' which strips it down to just pared-back piano. After the crackly loops of 'Gohon no yubi' comes a big contrast with 'Kioku', one of the prettiest pieces with a beautiful piano melody and gentle orchestral swells.
The second half of the album has a greater emphasis on drones. 'Kattou' has a threatening and unsettling mood; turned up to 11 it would probably cause teeth to fall out. In contrast, 'Chinmoku' is a low hum, like a cello note drawn out.
Final track 'The Place' comes closest to the traditional Mono dynamic, starting with a sparsely played guitar which gradually builds to get as close as the album comes to the loud part of the equation with drums joining in for the first time, the sound opening like a flower exposed to sunlight. It makes for a fantastic end to an album which succeeds in isolation from the documentary and on which Mono have expanded upon the more restrained end of their palette without losing their elemental emotional impact.
Mono: My Story, The Buraku Story (An Original Soundtrack) – Out 27th May 2022 (Temporary Residence Ltd)