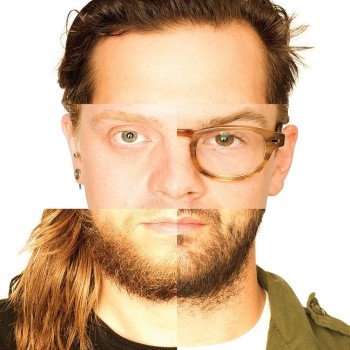 What's Left To Eliminate? is the fourth studio album from Montreal Punk/Rock/Metal band Trigger Effect. They have already toured as an opening act for Iron Maiden, Queensryche and Rob Halford.
This album doesn't just start, it lurches into a loud, violent, attack from the very start that doesn't stop until they are finished. Every track flows into the next in the first concept album that the band has worked on. This is the story of a man meticulously searching for something more, the meaning of life, but choosing the wrong avenues to try and explore. Tracks are numbered in Roman Numerals, which I feel adds to the grandeur and visage of this album. The artwork is a picture of a man's head, made up from different parts of each member of the band. I actually found the artwork somewhat misleading to the genre I was about to encounter upon pressing play. It said more dance/house music than heavy hitting metal-core.
There is a depth to every track, layer after layer of instruments and vocals, yet every part, every note comes through clearly. Vocal harmonies range from attractive, husky tones to the sounds of someone that might kill you in your sleep. This band are tight, every beat, every lick, every word perfectly timed and executed. Nothing seems to last too long. There is no track you skip, no boring points in a record that keeps you engaged from start to finish. The down side is that,  though there 11 tracks, this is a very short album, at a mere 23 minutes, that feels even shorter due to the aggressive speed of every track – honestly, I wanted it to last longer. A slower, atmospheric, lengthy piece in the mid-end section could have brought me this and helped transition this concept album from part 1 to part 2 of a story. When it finished I was left wanting more, which could be both a good and bad thing. Although every individual piece was perfect, and they flowed into each other seamlessly, it was a tad too rushed for me. When you are having the first few listens through it seems that just as you are wrapping your head around everything and settling into the album, it stops, three tracks short.
The album is fueled with coarse vocals, pounding drums and heavy riffs. It reminds me of bands like Every Time I Die, Pantera, Gallows, Alexisonfire, with some of the melodies adding a pinch of Biffy Clyro to the mix. The harmonies throughout are definitely one of the highlights of this record. The no room to breathe, fast paced sprint through every song is obviously Trigger Effect's speciality. I can imagine being in a crowd for this would be exhausting and exhilarating all at once.
There are a few standout numbers here: the demonic track 'That Vital Force' that sits as the closer to the story is a highly emotive work. It almost allows you to picture this mean fighting for his life, walking across the barren wasteland that is his life. The vocals cut through the darkness produced by the band carrying with them a small amount of hope.
The pessimistically titled 'Everything You Once Loved and Held Dear' is a piece worthy of a stage. It is an epic, guitar heavy, fearless piece. I could happily listen to 7 minutes of just the piano introduction. In quality, it provides a percentage of the extra few tracks I longed for. It is a well-constructed song topped with an anthemic vocal that will have you screaming along.
Although in my opinion What's Left To Eliminate? isn't quite long enough, this is a well-executed album, and I can only imagine how awesome this would be to see live. The amount of tension and the naturally aggressive environment this record is steaming through is somewhat infectious, so I imagine the pit at this particular show would be pretty mental and definitely worth checking out this summer whilst they are on their Europe, US & Canada tour.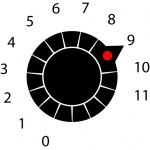 Release Date 27/05/2013 (Dry Heave Records)