It is hard to be objective about a band's long (three years is far too much) awaited upcoming release, when you personally feel they were robbed with their début.
It was the boffin rock intro-spectacles that eclipsed their début's success. Alt-J's Mercury win with An Awesome Wave led to headline slots at Leeds and platinum sales. Their each achievement juxtaposed fills me with an envy by proxy.
Curiously, it was Django Django's début that reached the indie clubs before Alt-J, with the chord driven sounds of 'Default' becoming a regular staple at every indie club in Manchester. Their sound was a synth-heavy holiday in the tropics, somewhere with plenty of tribal drums and psychedelia. Yet they never really received a similar level of hype nor accolades.
Now in 2015, not much has really changed, though in some respects the eponymous was far more befitting of an indie group with links to Beta Band (see 'Default'). The opener 'Giant', is far heavier by comparison to its tropical introduction to 'Hail Bopp', but far less grandiose. There seems to be more of a wish to bring in naysayers unwilling to commit to build ups. The sound works, but something feels lost along the way. Any notions of this wouldn't dissipate from their single releases so far. 'Shake and Tremble' demands exactly what it says on the tin, a riff heavy stomper, but 'First Light' seems more emblematic of the album's latter tracks: their surf/dream-pop vibes haven't disappeared but a greater emphasis is placed on beat. Psychedelia paces this campfire merry-go round, and unlike similar facets of the genre today, there is real punishing in its listen. Where Pond scream through verses or Unknown Mortal Orchestra regress into the 60s, Django Django seem content to hazily wax lyrical about the sun drifting away through cracks in the sky ('High Noon').
It could be from Swamp 81 producer Mickey Pearce's introduction, but Neff's voice sounds more articulated, his Scottish twang more audible. Perhaps this feeling comes from his more confident position; Neff seems more willing to stretch his harmonies over more of the content. And Grace's synths are far more complex, if a bit bloated.
Essentially the band provide a part 2 from where their début left off. The record will still soundtrack the summer as easily as its last, but whether it shall still be talked about beyond the cold light of winter is not guaranteed.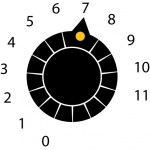 Release Date 04/05/2015 (BECAUSE)
Django Django Official | Facebook | Twitter | Soundcloud