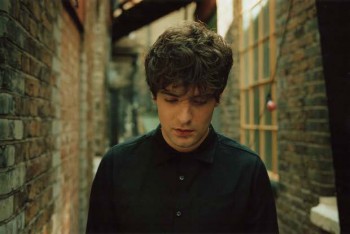 – THE RUBY LOUNGE, MANCHESTER –
Tonight I find myself skipping down the steps in to what feels like a musical cave that is The Ruby Lounge. Personally I have never seen it heaving in here, (tonight is no exception) which I can't understand as it has a decent sound system, and good gig listings.
I'm here anticipating the arrival of Various Cruelties. For those of you unfamiliar with the band, I advise you to check out their music straight after reading this; think indie/soul.
They are in a very good place at the moment, being played on big radio stations including Radio One and XFM, they've also featured on Jools Holland and are currently on tour even before they've officially released their debut album.
They arrive on stage and as soon as Liam O'Donnell (lead vocals, guitar) starts to sing you instantly pick up on his unique voice, it sounds as if he's putting all of his emotion into each word. The rest of the band; Beaneie Bhebhe (guitar), Adam Coney (bass), Dean Valentine Smith (drums) are bringing so much energy from their set into the crowd, Beaneie is jumping on the spot with his guitar, Adam's guitar is adding some echoey dramaticness to songs.
The band are playing a new song, as young as one week old called 'Vicious Circle' and just before it kicks in Dean Valentine Smith has a little drum outburst which is much appreciated and makes a few of us smile. Their interaction with the crowd is on a somewhat down to earth level which creates a lovely atmosphere to be in.
I feel like I'm on a journey listening to this set tonight, from upbeat to mellow, each song is taking me into a different mood. I like songs that are little bit more dramatic, where you're lost in listening to the band, and you aren't concentrating on anything else around you but the music itself.
My favourite of the night has to be 'Neon Truth', as soon as it starts I'm uplifted, and fortunately it's even better live.
They leave the stage and come back on after a much wanted encore, to a rather familiar intro. At first I am wondering whether it's just a sample, but then when it kicks in I realise it's a cover, a controversial one at that. They have decided to cover Ian Browns F.E.A.R; one of the most creatively written songs (in my opinion) obviously by a local and I thoroughly enjoy it, mainly due to their braveness of deciding to cover such a song.
 As the set draws to a close I manage to speak to the band, first off I mention the cover of Ian Brown, which they decided to do as they are in Manchester, and are massive fans of his.
 I ask them about performing their one week old song 'Vicious Circle' tonight. They seem to like the clever VC initial linking to the band name, and state the reason why they put it in there is that they were 'adding something extra for fans'. And that's exactly what the people that came tonight are; fans, they are dedicated to this band, and even hang around after the gig just to try to have a chat with them.
I then ask them how they feel about their debut album being released on Monday. Liam says (they) 'have a mixture of nerves', 'excited' and he seems proud of what they have accomplished, stating that the album is a 'lifetime's work' and that people can hear 'different sounds from each single'. After hearing the boys tonight I can actually take on board his last comment, each song does sound different,
and have its own theme if you like, and in my mind that is what makes this band unique.
Various Cruelties debut album is out Monday 30th April