Hyberdub pulls together two of the label locals on its thirty fourth release. 8 bit abstraction of the highest order from Tokoyo's Quarta 330 combined with the melodic and shuffling rhythms of L.V. to give you this latest insight into sound.
"Hylo" rocks the 8 bit crunch reined in by lush chords, splattered drum work and broken down into a sonorous melody before kicking back into play. A perfect example of the strongest elements of the duo production working in harmony.
On the flip side we're given "Suzuran", originally by Japanese Chiptunes artists it was called "Dong" which was then remixed by Quarta 330 only to be remixed again by LV for the finished product you hear now. My favourite of the two on this release, "Suzuran" is a laid back, beautiful piece of music. LV's shuffled drum work, Quarta 330's bleeps and chords married with Dong's vocals work drift in and out of your mind, sweeping from ear to ear. Perfect for a sunny day.
The tracks were both conceived and finished the day after the Hyperdub 5th Anniversary party in November last year, when the two met for the first time. I feel the approach shows, the unrestrained rawness of the pair working in unison, complimenting each other's talent and coming together to produce another shining 12" in the Hyperdub series. Let's hope this puts gears into motion for more collaborations between these two.
Hyperdub 34 is released on the 26th April 2010 in vinyl and mp3 formats.
Listen: www.myspace.com/hyperdub
Love: http://www.hyperdub.net/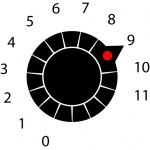 Release Date 26/04/2010 (Hyperdub)