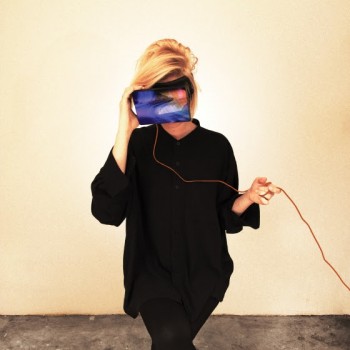 Nearly a year ago now I reviewed Little Boot's most recent album: a spirited but ultimately doomed effort to try and provide music that has a pop sensibility with a dark, brooding electronic edge. The results were… mixed, to say the least, resulting in something far more latter-day Kylie than Kid A. However, flawed though it was, that album was one of many that were all attempting to spearhead something reasonably new, which is always something to be admired.
Now, in 2014, after a Brit Awards ceremony during which Katy Perry exhibited her bid as queen of darkness 2k14 in a performance where she was wheeled around on a chariot pulled by a legion of Nu-Rave centurions; and the newly emerged Lorde decided her primary style icon would be Morticia Adams: it would appear that the dark side has truly announced its reign in contemporary pop-world. Just because Pharell says he's 'Happy', there's no reason anyone else should be.
This brings us to the album in question. Erika M Anderson, or EMA, has been around now for a deceptively long time. Having been a member of cult experimental acts Amps For Christ and Gowns from as far back as the turn of the millennium, her previous solo album Past Life Martyred Souls was critically well received, and upped her profile considerably. This has all snowballed into forming a real crackle of excitement about this year's release: The Future's Void, which suggests more of this aforementioned 'darkness' from its title alone.
Like every reviewer ever, I'm guilty of often trying to blanket or restrict things by prescribing them a genre. This is done in order to be able to group similar sounding things together, then compare and contrast them before ranking them in some form of arbitrary meritocracy. It's not always fair and (nearly) all music has its own quintessential merit, but it's a useful system.
I mention this because I feel like EMA has here made a 'pop' record, and a good one at that. Pop is seen in some quarters as a dirty word: the reserve of sweaty pit-like nightclubs where everything is neon and no-one knows who Joy Division were. Despite this there have been a plethora of pop songs that are beautifully well worked, and manage to have genuine crossover potential. Like EMA there have been tracks from (the similarly acronymed) MIA, Grimes, Sleigh Bells, Death Grips, even the Yeah Yeah Yeahs in recent years that have done the seemingly impossible: having pleased both critics in jumpers and LADs in vest tops alike.
Much of this album is of the same ilk. Album opener 'Satellites' smashes into life after some deep bassy grumble, a piledriver of minor chord synths and heavily FXed drums that build into the kind of apocalyptic rave that the BBC News theme manages to evoke. Similar dynamics are present on the reduced-tempo 'Smoulder', which bulges and throbs in all the right places, with Anderson's caterwauling vocals piercing the gloom with aplomb. The track also includes a similar use of sampling to the Manic Street Preachers' seminal The Holy Bible, with a sinister sound bite right at the beginning to really ramp up the atmosphere, and channel that uneasy feeling that the Manics once did so well.
However, it's not all dancefloor, in fact EMA's best work here comes in the form of 'So Blonde', a proper, sun-drenched, west coast grunge anthem in the mould of Hole at their best. It's a louche, low slung guitar affair, with EMA showing not only her massively impressive vocal range but also her incredible versatility. We're also treated to a more stripped back acoustic song on the lilting, melancholic 'When She Comes'. It's to Anderson's credit that this fits in so seamlessly.
'The Future's Void' manages to challenge and reward the listener. There are some slow-burners amongst the pack in the form of 'Cthulu' and '100 years', but such attention is paid to the track listing (a dying art) that the album feels fluid and progressive rather than disjointed. As a result there is a real sense of achievement that accompanies finishing the album, similar to that gained from watching (and enjoying) a classic, critically acclaimed film.
Perhaps the reason this is a better album than Little Boot's Nocturnes, despite being of the same basic oeuvre, is the maturity of the artist. EMA's prior experience shines through in every aspect of The Future's Void. To make an album this varied is a big risk, and one that could so go wrong. However, EMA's musical confidence and swagger is writ large upon this record, and her decision of when to reel back the pace and when to let everything explode is sheer tactical genius.
The one reservation I have comes in the shape of its end track 'Dead Celebrity'. Whilst the slow bits on the album are for the most part bittersweet and gorgeous, 'Dead Celebrity' feels crass and maudlin by comparison. Perhaps it's a victim of the rest of the album's brilliance, but it's like the lingering smell of paint in a newly decorated room: a trade-off for the quality of the surrounding environment.
Despite this, EMA has created a very good record. Whilst it takes a few listens to become truly enamoured, the reward far outstrips the effort involved. I'm now off to listen to her entire back catalogue…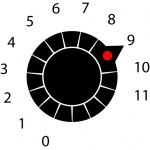 Release Date 07/04/2014 (City Slang)
EMA Official | Facebook | Twitter | Soundcloud