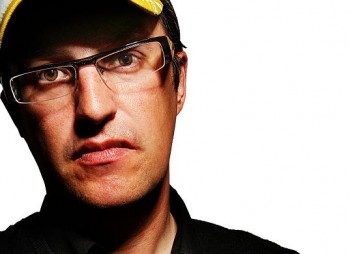 – BAND ON THE WALL, MANCHESTER –
The sound system was rubbish. That MC wouldn't shut up. The bar was too expensive. I had to go in a portaloo. That DJ didn't have a clue. These disgruntled statements and more along the same lines are all that I've been met with from Drum & Bass in Manchester in the recent years. No one could seem to get it right, after living and breathing the music for years, I was slowly watching the live scene die before my eyes.
That is until word broke Soulution was back in town. After attending years back for its first run at Band On the Wall then onto Roadhouse, I knew the night was something special. I'd met lifelong friends there, never been disappointed with the night and even one time left my keys and wallet at a table, only to find someone had handed them in at the bar. (Not many nights, let alone a Drum & Bass night can boast that kind of reputation from its punters!)
As soon as I step through the doors, I am hit by the atmosphere of the night. A feeling of electricity sparks through the place. There is a sea of smiling faces, moving bodies on the dance floor, jokes and laughs at the bar and within minutes I am bumping into people I hadn't seen for years. The deep tones of host DRS welcomes you to the sound track for the night, delivering cleverly positioned lyrics which unite with the music to offer a more intelligent approach to Drum and Bass.
First up for the evening is Signature Recordings, Calibre. One of the pioneers of the Soulution sound, Calibre makes deep and soulful music, powerful in its delivery. Warm bass lines wash over you, luscious strings move feet and nod heads. Like Marcus & Klute, Calibre makes music with a meaning, music that's good for your soul. The highlight of his set has to be hearing his latest Signature release, "Steptoe" with its half time tempo and sub testing bass line tearing through the Band on the Wall system.
Next up is special guest for the evening; Commercial Suicide's head honcho Klute taking to the turntables. I've been a long time fan of this man's works and it's always a pleasure to see him perform but this surpasses all expectations. Dropping the temperament of the night into harder territory but keeping the soul and power of the music behind it, Klute takes us through an hour of Rollers. Constantly building the crowd into an almost hysteria but always knowing when to drop the speed to keep them begging for more. Relentless in its delivery yet holding back at being too excessive, his music pushes that bit harder than most but retains its strength and intelligence. I always link his sound to speeding down a desert highway, music pushed to max, not caring for anything else in the world except that moment. Originally coming from a background of punk and a self confessed Skate addict, you can hear the influence coming through in his sound and it was exciting to hear of the forthcoming releases from his latest album; Music For Profit.
Lastly, Soulution Mastermind Marcus Intalex takes to the turntables and after Klute's performance the crowd are in a trance like state. In tune with the DJ's every move, the cries of enjoyment and excitement at the next track are almost deafening. Marcus takes the reins and proceedes to completely destroy the dance floor. Pulling the record back only when the crowd truly demand it, relighting past memories with those timeless classic Soulution tracks and teasing us with more material to come.
Sooner than I would have liked 3am rolls round and the lights go up and just like a kid at a party, I just didn't want to leave. Almost having to talk myself down from the high of the past 3 hours, my only consolidation was revelling in this experience with the other punters, as drinks were finished and coats collected.
It's a simple formula putting on a drum and bass event but one that so often goes wrong. Fortunately, Marcus has it tweaked to perfection. I left feeling well fed. Knowing I've been a part of something special and thankfully there's more to come. All those years of poor events are forgiven, Welcome back Drum & Bass. Manchester missed you.