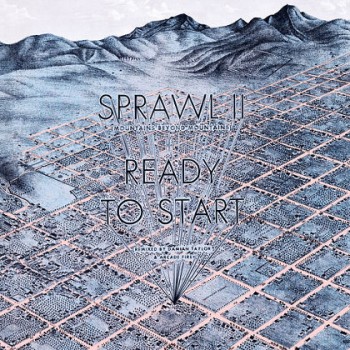 A limited edition 12" vinyl pressing of Arcade Fire's Sprawl II and Ready To Start remixes will be released on 21 April via Sonovox to mark Record Store Day 2012.
Sprawl II and Ready To Start in their original form can both be found on Arcade Fire's multi-platinum selling, Grammy-winning album The Suburbs but this special pressing is the first time these remixes, by Damian Taylor & Arcade Fire, have been made available on a physical format.
The Sprawl II remix  can be heard in the dance motion-activated music video by Vincent Morisset  [Sigur Rós, Inni/Arcade Fire, Mirror Noir], while this Ready To Start Remix has previously only been available as a bonus download to the deluxe and film-bundled version of the album.
1000 copies of the 12" have been pressed and will be available at shops participating in Record Store Day around the UK on the morning of Saturday 21 April.
Track-listing:
Sprawl II [Mountains Beyond Mountains] and Ready To Start, both tracks remixed by: Damian Taylor & Arcade Fire.
The aim of Record Store Day is to highlight the continuing contribution of indie stores to music.
The Arcade Fire are Win Butler, Will Butler, Régine Chassagne, Jeremy Gara, Tim Kingsbury, Sarah Neufeld and Richard Reed Parry.