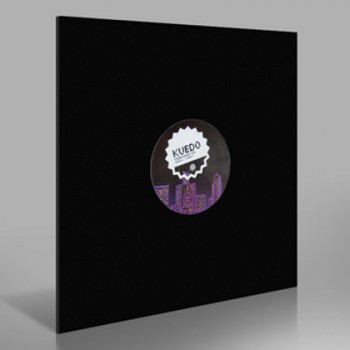 Jamie Vex'd is an artist in the truest sense of the word. He creates masterpieces of music, each beautifully intricate and layered to create one astounding final piece. And similar to a great work of art, it's impossible to take it all in at once. This man should receive some kind of award for the amount of detail that goes into his production; every time I listen to his tracks some new noise greets my ears. This music is both accessible and timeless and is demonstrated by the ridiculous amount of downloads for his infamous "Sunday Walkman" mix for the Lucky Me Collective (which you need in your life).
One half of the legendary Vex'd, a duo who helped to shape what you know now today as Dubstep (not of the fairground variety), Jamie's solo ventures saw him take the unique Vex'd sound into brighter territory. He gave us the phenomenal "In System Travel" EP and several notable remixes for Starkey & Scuba with more in the pipeline. The Starfox EP stands as a prelude to his forth and final album from the "Vex'd" duo, and also see's Jamie move into his new alias "Kuedo".
On the title track Starfox, punchy drums lay down the path for orchestral chords driving the track into what sounds like another dimension all together. Splashes of bleeps bleed through the paintwork, followed by a strong head nodding hook. "Starfox" takes you away into a world of synthesizers, computer games powered effects and head nodding goodness.
Short but sweet, the second track on the EP "Shutter Light Girl" takes the beat out of the equation. Atmosphere and imagination collide with a nod to Burial on the assembly.
My favourite track of the EP has to be "Joy Construction". It's a classic example of Jamie's unique style and innovative approach to production. A fluctuating beat accompanies a processed sample of female vocals, almost singing to you in chords as it leads you through the track.
The final track Glow is reminiscent of the previous Vex'd sound – a shuddering two step beat entwined with spacey vocals, layered in Jamie's unique fashion with samples and effects. All complemented with the warmth of a deep bass line carrying you through the track.
This release is a must for any fans of Vex'd's previous work, and it'd be foolish not to take a listen if this is your first encounter with Jamie. The Starfox EP is a perfect example of exceptional engineering skills, and a mile stone marker in what's set to be a long and fruitful career for the artist now known as Kuedo.
Appreciated: www.myspace.com/jamievexd
Love: www.planet-mu.com
Purchase: www.boomkat.com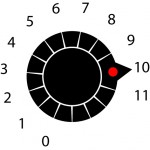 Release Date 22/02/2010 (Planet Mu)