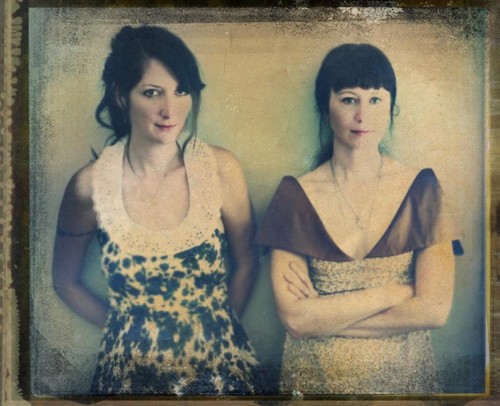 – THE RUBY LOUNGE, MANCHESTER –
The Ruby Lounge is a force to be reckoned with. With their recent run of stellar line-ups and having undergone drastic refurbishments, the much-loved underground haunt is quickly establishing itself as one of Manchester's finest live venues.
It's a bit of a letdown then, that the view tonight through a newly knocked-down pillar is of precocious Northern scallywags Scams. Hailing from Leeds, the band were drafted in as a last-minute replacement after the original support called in sick and their misfiring, offbeat noise sits awkwardly with a sedate older crowd. Musically, the band are somewhere between Vampire Weekend and Foals – albeit, with a drummer who insists on speeding up and slowing down so often that the remaining members clamber to keep time.
At least a third of the songs end with the band dropping their instruments to clap in unison, each member yelping a different vocal part in Futureheads-style ramshackle harmony. Their biggest flaw, however, is misplaced lead singer/keyboardist Andy Moran. When speaking to the crowd, his charming Yorkshire patter is sharp and funny, but his singing voice is reminiscent of a generic American emo band, or a marginally less nasal Ian Watkins of Lost Prophets. Their fan following is unsurprising, given the art-punky elements they've magpied from other popular bands, but the most they can raise tonight is a lackluster applause.
It's these same fans who screech and cackle at the bar after the headliners take to the stage. Raven-haired Maria Taylor glares in their direction as the opening song is drowned out by laughter and chat from Scams and their band of merry indie dickheads.
Taylor and the gloriously-named Orenda Fink make up Azure Ray, nurse-mothers of the legendary Omaha music scene and longtime Bright Eyes collaborators. Their first tour in seven years comes in support of new album 'Drawing Down the Moon', and the pair effortlessly hypnotize the crowd with their sweetly downhearted tales of love and desperation. Accompanied by a chubby-cheeked Brendan Fraser lookalike on drums, a floppy haired Jonathan Rice lookalike on guitar and er, a cellist, the 'Lounge is alive with the sound of otherworldly harmonies, like the beautiful 'Displaced' from 2003's 'Hold on Love'.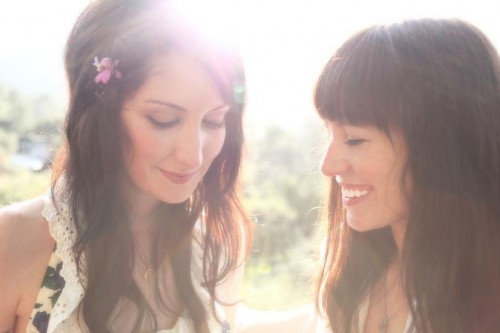 During their wilderness years, both women 'did a Timberlake' and went solo – with Taylor arguably the more critically acclaimed of the two, playing perhaps the most criminally underrated gig of 2007 in the tiny upstairs room of Oxford Roads' Phoenix pub.
Tonight, however, it's difficult to imagine how one could co-exist without the other. With matching Gibson guitars (Taylor playing left-handed to Fink's right), the pair are almost like mirror images of one another, or two halves of a whole. Live favourite 'These White Lights Will Bend to Make Blue' and the sweeping 'November' are so painfully emotional, you can almost hear the hearts breaking. The duo remain stoic and blank-faced, their soft voices speaking volumes given the depressing lyrical content.
'Raining in Athens' is light relief from the melancholy – a jerky, staccato number, aided by Fraser on the melodica – and the mood seems to be lightened. "Our drummer was puking in a trashcan before he came onstage" Taylor smirks. "I took too many of your birth control pills" he hits back. "I don't take them! I'm 34 now, I want a baby!" she screeches –her voice rising above a whisper for the first time all evening.
It's a relief that Azure Ray have reunited – in the same way you always go back to your most comfortable old shoes, Taylor and Fink's collaborative efforts will always be far more familiar than their solo ones. Devastatingly beautiful.